As an agent you will meet many different types of people. People who are interested to buy, rent, invest and so on. However, there are some clear lists you need in order to make sure your business development is spent in the right areas.
You're out of free articles for this month
To continue reading the rest of this article, please log in.
Create free account to get unlimited news articles and more!
Each of these lists needs to be tackled weekly. You should always start with your 'premiere' list as they are the ones most likely to buy next. However, don't focus too heavily on these as you can over invest in the group.
The contact lists you need as an agent are:
1. Your direct network
2. Your previous clients
3. Your 'premiere' leads
4. Your 'engaged' leads
5. Your 'average' leads
6. Your business development list
7. Your local activity list
Each list needs to have allocated time put in to them. Some lists do require more than others, but vendors remember when you engaged them when they weren't looking to sell. An average agent will spend too much time on average leads, and cold business development, whilst a good agent will work the first four lists and then alternate through the remaining lists to increase constant workflow.
The best way to stay engaged with every list is to develop content for each category and send them FREQUENT updates. Your 'premiere' leads should be receiving a market wrap from you once a week, a possible featured property eDM and maybe one other email a week. This is a captive market who wants to buy, you need to be there, because otherwise another agent will get in.
For your other lists the content ideas you can use to engage them are:
Standard market update
Newsletters about the suburb
Lists (these should indicate things like the top 10 cafes in the local area)
A handwritten update about the market.
You can alternate these weekly, and mix and match them. The frequency of content, however, will always keep you top of mind.

Who is in each list?
Your direct network may be a calling session around friends, and family. This is a great calling session as it will always be warm and receptive. They will know plenty of people buying and selling and are always a great referral.
Your previous clients are all of the people you have dealt with at any stage of the real estate search process. Categorise these by time and engagement level that you had with them. Your previous clients will always have a referral point (the property you sold them/ leased them) etc. so always start off talking about that.
Your premiere leads are all people ready to buy tomorrow. They have finance, they are interested and NEED to buy. The difference between this contact and everyone else is they genuinely have a need to buy. They may have already sold their house, they may need to invest by a date etc. But whatever the case is, they have urgency.
Your engaged leads are people who can trap a lot of agents. They are in the search process but they lack urgency. If they don't buy this month they won't be dismayed. A lot of agents spend too much time on them, without establishing if they have a valid NEED to buy a property. Because of this you need to ask them clear questions such as "If the property was on the market for this price, would you buy it?" Wait for a yes or no answer and if they say yes, move them to a 'premiere' lead - otherwise maybe classify them as average.
Your average leads are people who are casually searching property. They are kind of like the horse with the odds 30-1; they are in the race but very rarely end up crossing the line first. They generally lack the organisation to be pre-approved for a loan or may not be in the position to afford a deposit yet. Don't waste time, also be clear to them. Say, "I'd love to help you, let me know when you are ready to buy". If their response is that they are ready to buy and wanting to engage now then classify them as engaged. Otherwise, just send constant market updates and no more time there.
Your business development leads are people who are close to the market and can provide either information or leads. These people may be developers or people who turn properties over very frequently, they are very easily able to enter and exit the market, so you know they are qualified buyers. They can also inform you of other people in the market looking to buy.
Your local activity leads are more about building your personal brand than anything else. It may be putting in a call to the local footy club manager, asking to sponsor their events, calling local schools etc. These are not about getting direct leads, but you need these contacts because they are generally the people that have large networks. If you can work closely with them, they will generally refer a lot of business to you through their network.
When trying to engage all of these people, speak to them regarding what they want. You aren't going to have the same conversation with a 'premiere' lead as you are with a local lead. Remember you need to provide something of value to them. Your content also needs to be tailored to these groups. It may be as simple as writing an eDM for your premiere leads with just hot listings, and for your local activity groups writing an eDM about "Footy's Hottest Homes" and showcasing the best homes of footy players. It will be RELEVANT content to them and build up trust and rapport - the key to a successful agent.
ABOUT THE AUTHOR
---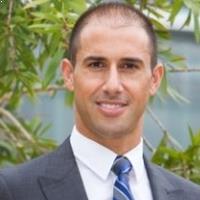 Rocky Bartolotto is the national sales director for homely.com.au. Rocky's extensive experience in introducing new product offerings to the market and client management abilities makes him one of the most knowledgeable property specialists in the country. In addition to his time working in the online space, Rocky is also one of Sydney's top auctioneers, with over 4,000 auctions performed through his business. He is the director and chief auctioneer at Property Auction Services.