Agents have embraced online marketing for their personal branding; however, that isn't to say they are all doing it right.
You're out of free articles for this month
To continue reading the rest of this article, please log in.
Create free account to get unlimited news articles and more!
A lot of agents are over using the tools, and whilst they are creating some awareness, they aren't necessarily building up their profile to be a reputable source of information, or getting more leads from it. If you aren't doing either of those two things, you have to ask if it is worth you persisting with marketing your brand online.
Today we present the five key mistakes people make and how to correct them to ensure your online profile is the ultimate it can be.
Mistake number 1: You don't have an online profile. One of the biggest errors people make is they focus on their social profile and not their work one. When people look to engage an agent, they search for a valid and recommended agent. It is nearly impossible for people to find you if they don't know you exist. Your agent profile should be tied in to your profile on your corporate website, however you should invest more in your social real estate profile to ensure people can find you and engage with the content you create.
Mistake number 2: You appear as a general agent, not a specific one: A key error that agents make is they don't push their speciality enough. A lot of agents demonstrate they are an agent, but don't push claims that they are the local expert in a given suburb, and the validation of results in one specific area. It is more important to be an expert in one area then a servicing agent in 10. You will win more business that way. To stand out, make your local profile show your expertise in one area, and use SEO to boost your presence on real estate search terms in those given areas.
Mistake number 3: You haven't aggregated your online ratings and reviews: A lot of agents, when you ask them, will be able to tell you about plenty of people that recommend them. However, when it comes to their online profile, they struggle to have any strong reviews at all. One of the first things you need to do when building out your online profile is to get previous recommendations and reviews on to your profile so it is visible. Too many agents set up a profile but don't go back to their pervious customers to get reviews. Calling and asking for a review is also a great business development update call.
Mistake number 4: You think content is for young agents: This is the biggest mistake that agents make when it comes to online marketing. They believe that all of this social hype is just relevant to young consumers. They also believe that social content will die off. Social sharing and reviews have not been in the online forum for that long, however as an agent, if you don't embrace this, you could miss out on serious leads who want to engage an agent but can't find you online.
Mistake number 5: You don't focus on constant engagement: A lot of agents are sporadic in their digital marketing. You need to ensure that you have a content plan and you stick to it. This means you need to execute eDMs at the same time (so consumers know when to expect it) and answer local content questions frequently to build up clout. There is no point doing this as a once off, this requires consistency.
So what are you waiting for? Get started and...
ABOUT THE AUTHOR
---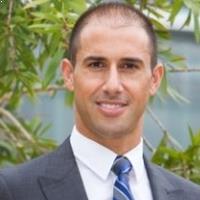 Rocky Bartolotto is the national sales director for homely.com.au. Rocky's extensive experience in introducing new product offerings to the market and client management abilities makes him one of the most knowledgeable property specialists in the country. In addition to his time working in the online space, Rocky is also one of Sydney's top auctioneers, with over 4,000 auctions performed through his business. He is the director and chief auctioneer at Property Auction Services.