So the scenario is this: You've won a listing, you've created a schedule of events to bring you up to auction day, and you think you'll get some good traction. What you do next is just as, if not more, important.
You're out of free articles for this month
To continue reading the rest of this article, please log in.
Create free account to get unlimited news articles and more!
Any vendor will expect you to run inspections, but if you go to the next level in running your inspections you can achieve two things: 
 A better sale price for the home
 More leads, giving you more business once this listing finishes.
Here are my top tips for running the best Open For Inspection (OFI) in your neighbourhood.
1. Focus on strong signage and displays: It's very good getting your listing displayed on portals to drive traffic, and we assume most agents will undertake this practice, as well as good photography. The next step is to have OFI boards everywhere you possibly can on the day. There should be an OFI sign at the end of the street, on the closest main road, as well as any other high-traffic places in close proximity. People need to find the home before they can go into it. 
2. Have the home in full flight upon inspectors arriving: It's amazing how many agents don't turn all the lights on in the house and leave all the doors unlocked. You need to display the house in the best possible light. Literally. So have the lights on, and ideally have a cleaner fully clean the house the day before the inspection. For the $50 more, it could add thousands on to the sales price. 
3. Place marketing collateral in multiple places: A lot of agents put all of their brochures and collateral in one position. If, for some reason, the inspector goes past this, they could miss it. People also like personal space when searching through a home, so instead of forcing people to crowd over one area, why not keep the contracts with you, so if they have a question they have to ask you. This will help validate them as a lead and give you a chance to open a dialogue. 
4. Have an array of your clients and leads attend: One of the best ways to run a good inspection is to have it busy. A busy inspection will create perceived demand. As an agent, you should be inviting prospective vendors who are looking to engage you (this is a great way to show off the service you offer), as well as local neighbours. Neighbours need to know you exist for when they come to sell. Letterbox everyone in the surrounding streets to let them know the inspection is on and they are welcome. Also bring people who are a month or two off going to market, so they know what to expect. This helps you cover both the buyers and potential new sellers looking for an agent. 
5. Have contingencies in place: One of the biggest mistakes agents make when running an inspection is not having contingencies. You need options for all scenarios. A spare key should be available to you, as well as the vendor's details. Spare brochures should be left at the house, as well as a copy of the contract. This is especially helpful if you need to run an improvised inspection. 
6. Create a call-to-action for every person that visits: This is the most valuable tip about running the best OFI – at the end of it, you need a list of actions you need to undertake. Every person who attends has provided you a call-to-action. People 'just looking' should now be on your email database. Those who say, 'It isn't quite right' should be sent a list of properties that are comparable both with your office and not, to show them you are interested in helping. For those that are interested, you need to drill down further on what they want – do they require an S.32, and where are they in their buying stage? (Read our tips on how to qualify leads.) No matter who they are, ensure they are all followed up and validated in some way. This will help them in their search and also help you qualify further leads. 
ABOUT THE AUTHOR
---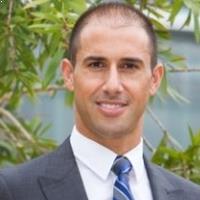 Rocky Bartolotto is the national sales director for homely.com.au. Rocky's extensive experience in introducing new product offerings to the market and client management abilities makes him one of the most knowledgeable property specialists in the country. In addition to his time working in the online space, Rocky is also one of Sydney's top auctioneers, with over 4,000 auctions performed through his business. He is the director and chief auctioneer at Property Auction Services.