What are the key skills that real estate agents can brush up on if they want to be truly great agents?
Surprisingly, they are not highly sophisticated, difficult to learn or even based on the latest scientific techniques. They do not require years of experience in real estate or a heavy investment in marketing, and you do not need to master video, set up your own YouTube channel or rebuild your website from scratch (unless you really, really want to). They don't even require a booming property market – they'll work with any conditions.
Rather, the three key skills that separate the men from the boys (or the women from the girls) when it comes to property selling are the 'human' skills based around client respect, empathy, sincerity and championing the rights of your vendor and guiding them through the process.
The CoreLogic Consumer Perceptions of Real Estate Agents report surveyed nearly 300 people who had recently sold their property using an agent to understand the skills and behaviours they experienced and their satisfaction levels.
The research, the first in Australia to seek to set a benchmark in agent behaviour, was surprising – for both good and bad reasons.
Firstly, the good news. The data showed that 66 per cent of vendors had an excellent or good experience when selling their home. However, that also means that a further 34 per cent had an average (20 per cent), poor (10 per cent) or disastrous (4 per cent) when selling, so that flags that at least one third of the industry needs to improve its skill set.
Secondly, 68 per cent of those surveyed said they would recommend their agent to friends or family selling in their area. This is great news for agents, because it highlights the importance of doing a great job as a way of building your business and winning new clients through personal referrals. Although it also identifies that about a third of agents would not be recommended by their clients.
At the end of the day, the survey further identified there were three key skills that spelt out the difference in every case – making good agents amazing, and making ordinary agents poor.
Those three skills were:
The ability to follow up
Customer service
Negotiation skills
The question was asked in several different ways in the survey, but the results were consistent.
When asked what skills their agent was poor at, these three skills attracted the highest response rates. Of those surveyed, 15 per cent said their agent's ability to follow up was poor, 11 per cent said their customer service skills were lacking and 12 per cent said their agent's negotiation skills were poor.
The comments that came with the answers were also insightful. Agents who promised to call vendors and give them a rundown on how their open for inspection went – but then failed to – received the most vitriolic complaints by vendors. Agents who switched sides mid-sale and tried to negotiate vendors down to the first offer by a buyer to churn the property received furious commentary. Agents who dumped their vendors the minute the contract was signed and left them to follow up on paperwork and settlement received scathing reviews.
At the other end of the spectrum, those who rated their agent's performance as excellent and who had the highest satisfaction levels with the sale process were most likely to rate their agent's performance across their three areas also as excellent. There were glowing testimonials for these agents.
And here's the thing that will probably surprise many agents – the high satisfaction levels by vendors were consistent regardless of when they sold (just over 50 per cent of those surveyed had sold within the past two years, but the rest had sold when the market was not as hot as it is now), and were possible even for agents who did not get a higher-than-expected price for the property. Likewise, agents who received a better-than-expected price for their vendor but failed the key skills of customer service and follow-up received very poor reviews.
What we took from the survey was that agents who are truly serious about improving their performance can do so easily if they are genuine, do what they say they will do and demonstrate to their clients that they have their best interests at heart. And that shouldn't be so hard.
ABOUT THE AUTHOR
---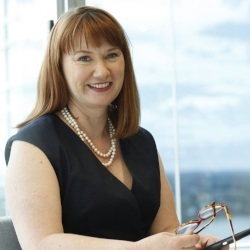 Kylie Davis is the principal at Real Content and author of seven landmark reports.
She is a 'data queen' whose research helps agents, property managers and principals better understand customers, markets and themselves. 
She is also a keen observer of the tech trends changing the way we work.