These days, there is so much technology around that it is easy to get caught up in it and think it is the secret to real estate success.
But sometimes it's the absolute basics that can be so powerful – even though they are often neglected or overlooked entirely.
How would you like to win the listing before you even get to the presentation?
What a great situation that would be, and it's so simple. A pre-listing kit and four to eight photo testimonials with contact phone numbers (that bit is really important) can do the job for you.
In my training seminars for real estate agents worldwide, I'm always amazed at the response to a particular exercise I do.
First I ask: "Do you and your office have any satisfied customers?" Hopefully, this answer is always a 'yes'.
But when I then ask: "Do you have testimonials from them?" Sadly, the answer is often 'no'.
Then, for those who have testimonials, when I ask if they have the sellers' photographs to go with the testimonial, again, they almost always say 'no'.
This is really scary because these real estate salespeople are making life difficult for themselves when, in fact, it can be so easy.
Now there's lots of talk regarding video testimonials. I have two amazing ones on my own website homepage, but I think it took around eight months to finally get them together. Video testimonials are great but they don't always happen when you want them. However, four to eight well-designed photo testimonials can do the job.
You see, in a local area when the sellers go through the pre-listing kit and see photo testimonials, they will often know one or more of the people whose testimonials they see – when that happens, they are reassured and often the job is already done.
This is where the contact phone number is also vital – because you know that if they do call, then the job is definitely done. And for those who don't bother to call, the combination of a photo and a number says the testimonials are real.
And the beauty of this is that it can be turned into a campaign, further extending the idea of winning listings before presentations or appraisals.
Let's have a look at flyers – we have these stuffed into our letterboxes all the time with real estate agents saying who they are, how good they are, perhaps what they have sold and perhaps offering free market appraisals. Everyone is doing the same thing, and most of it ends up in the junk mail box.
A well-designed flyer with a photo testimonial from, say, Fred and Sue Smith talking about how good their agent was and including their phone number would be 10 times more powerful. Websites with testimonials (this one is a great example) would add to the effect.
For new salespeople who say they can't produce testimonials because they haven't sold anything yet, there is an easy solution. Each time an experienced colleague gets a testimonial from a happy customer, two should be done – one talking about the colleague and one talking about the office. The new salespeople can then use the office testimonials.
So by all means check all the latest technology and see what you need, but remember: the basics like these photo testimonials can be powerful, powerful stuff.
If you would like to contact me, you can reach me at This email address is being protected from spambots. You need JavaScript enabled to view it. or www.iangrace.com.
ABOUT THE AUTHOR
---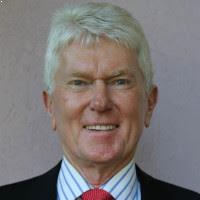 Ian Grace is acknowledged as a leading authority on real estate advertising and customer service internationally. He has spoken nine times at the US Realtors Conference, the world's largest, and is the only person outside North America to be invited more than four times.
His articles and videos have been published nationally throughout Australia, America, Canada and the UK. A Google search for 'real estate customer service ideas' shows Ian's book in the number one ranking.
With his video colleague Graeme Kelley, he produced the global promo videos for the US Realtors Conference and Expo in 2013, 2014 and 2015.