For a long time, real estate agents and consumers have recognised that property is the major asset class which underpins Australian wealth.
It represents one of the most significant transactions a buyer or seller will ever make, so it stands to reason that when making a decision to buy or sell that they engage an expert to represent their best interests.
While the origination of selling agents predates modern-day Australia, buyer's agents are a relatively new concept, having only slowly risen to prominence following a class action lawsuit in the US in the mid-1990s.
Any successful business acknowledges a need to constantly evolve and move with the times to stay ahead, and real estate is no different. Simply put, the modern day real estate agent can ignore the change that is happening or they can embrace the change and identify ways to more effectively work with and leverage relationships with buyer's agents.
Here are four reasons why selling agents should care about buyer's agents.
Qualified buyers
Buyer's agents are fee-for-service professionals. They are retained to act exclusively for the client (buyer), but they are also remunerated on success, and like selling agents they have no interest in dealing with unrealistic or uncommitted clients. Therefore, selling agents can rest assured that when a buyer's agent is enquiring on behalf of their client that the client has undergone an extensive qualification process and is ready to buy.
Efficient transactions
Buyer's agents are professionals who do not want to waste their time or the selling agent's time. So not only do they ensure the clients have pre-approved finance, they educate them upfront and throughout the process on values, the market and ultimately what is realistic and achievable.
That means that when they find a property that meets their client's best interests, they will move quickly and efficiently and only make genuine offers. In addition, a good buyer's agent will have a team of experts at the ready to ensure all other timely due diligence, such as contract reviews, strata reports, and building and pest reports. That makes the selling agent's role a great deal easier.
Objectivity and conversion
So, you have a buyer who seems qualified, educated and in the position to execute a smooth transaction. So what could possibly get in the way? Emotions.
Cold feet are extremely common. They are often a result of a seed of doubt being planted by someone unqualified or uneducated, but enough to hold up the process nonetheless. Having been a selling agent, I know that this is one of the most frustrating aspects of the role. So to have a trusted adviser on hand to offer guidance to buyers and reassure them that they are making the right decision is a huge benefit to agents.
Also, buyer's agents generally know their market intimately and can often provide the selling agent with information they can use when educating the vendor, again increasing the selling agent's conversions.
Referrals
Where there is a buyer, there is often a seller and vice versa. Exclusive buyer's agents do not list property – ever. However, they often have clients who need to sell when buying, and as such are often in a position to recommend the best sales agent.
Next month's blog will explain how selling agents can build and maintain good relationships with buyer's agents.
ABOUT THE AUTHOR
---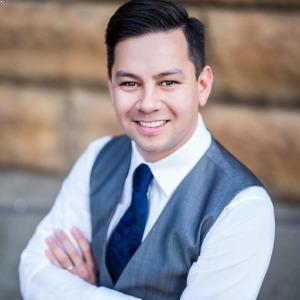 Sebastian James is founder and managing director of leading Sydney-based buyer's agency Hunter James. Experience in Sydney, London and New York, in roles as a buyer's agent, valuer and previously a selling agent, has seen him achieve numerous accolades in thought leadership for collaborative negotiation, data analysis and process innovation.