In this exclusive report sponsored by Followit, Real Estate Business reveals the most successful agents in Australia and explains the strategies they use to generate so many sales
Introduction

There could be few bigger industry honours than to be named as one of the top 100 agents in the whole of Australia.
You're out of free articles for this month
To continue reading the rest of this article, please log in.
Create free account to get unlimited news articles and more!
Now in its fourth year, the Top 100 Agents ranking has become more fiercely contested than ever as this year's winners significantly outperformed those from the previous year.
The winners were judged on three criteria: the number of sales, the volume of sales and the average sale price recorded during the 2014 calendar year. Some might assume that the strong housing market explains why this year's winners did so much better than last year's, but that only tells part of the story - as the numbers reveal.
According to CoreLogic RP Data, the median price in Australia's eight capital cities increased by 7.9 per cent during 2014 to reach $575,000. However, the average sales volume for a top 100 agent rose by 23.5 per cent, from $92.8 million to $114.6 million. The average sale price also jumped 28.9 per cent to $1.47 million.
This year's top 100 agents also improved in three other key areas, with property sales up 6.3 per cent to 86.1, listings up 10.0 per cent to 95.7 and time on market down 13.6 per cent to 31.0 days. The only category in which they went backwards was conversion ratio, which fell from 93.0 per cent to 90.0 per cent.
In some respects, the Top 100 Agents 2015 list seems to be a mirror of the 2014 ranking, with James Tostevin again finishing first, along with several other big names appearing at the pointy end. Despite this, there has been a significant amount of change: 36 new agents cracked this year's list, while the top 10 contains no fewer than five agents who were not in the top 10 last year.
Real Estate Business has interviewed Australia's top five agents to find out why they are so successful, and has spoken to the winners of some of the most important categories (see below). Key statistics on CRM systems, industry trainers and geography have also been revealed.
Process
In March and early April this year, hundreds of the country's top-performing agents submitted their credentials for assessment – an outstanding level of support that demonstrates the industry's high regard for the Real Estate Business Top 100 Agents ranking.
Agents provided a detailed breakdown of their individual sales for the most recent calendar year – in this case, 2014 – so that their data could be verified.
Data collected included number of sales, sales volume, years in the industry and listing numbers, among other information.
Leading property analytics company APM PriceFinder then verified the sales data provided by every agent, ensuring the highest possible level of accuracy across all submissions. How they did this is outlined in the 'Methodology' section.
In those instances where APM PriceFinder did not have sufficient data to verify an agent's submission, where possible, figures were verified by a senior member of the management of the franchise group, network or agency.
Once verified, an agent was ranked on the following three criteria:
Sales volume
Number of sales
Average sale price
These criteria were weighted equally, with entrants given a ranking for each.
The individual rankings were then added together, forming the basis for the final Top 100 Agents ranking. The complete list follows.
We owe a big thank you to all of the agents – and their assistants – who took the time to supply data. And we thank APM PriceFinder for verifying the data, giving the list and the agents on it the credibility they deserve.
Methodology
APM PriceFinder verified (whenever possible) the performance of each of the top 100 agents by correlating the top agents' sales supplied by Real Estate Business with its sales data for their respective office. APM PriceFinder sources data from online listings, information gathered by its own collection team, and from various government sources.
While every effort has been made to ensure the quality of data, APM PriceFinder does not give any warranty as to the accuracy and completeness of the data. APM PriceFinder will not be liable for any loss incurred by relying on the information provided in the Real Estate Business Top 100 Agents report.
Disclaimer
Real Estate Business has undertaken a process to ensure the accuracy of data used to formulate the Top 100 Agents ranking. Data for the ranking was supplied by individual agents and/or head offices. While Real Estate Business has attempted to validate the accuracy of data, any errors or omissions are the ultimate responsibility of the company or individual that supplied the data and associated information, and to the full extent allowed by law, or ranking participants, its publisher Sterling Publishing (Sterling) and Sterling employees excludes liability for any loss or damage sustained by readers arising from the supply, use, or promotion, of the Top 100 Agents ranking.
Highest average sale price

Michael Coombs
Suburb: Mosman, NSW
Position: Principal
Years experience: 13
Support staff: 3
Average sale: $4.0 million
Volumes: $180.9 million
45 properties sold
McGrath Estate Agents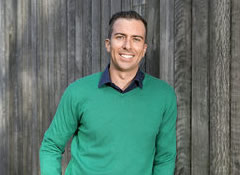 Michael Coombs averaged a staggering $4 million per sale in 2014 – 8.8 per cent better than his nearest rival.
Of course, as Mr Coombs explains, it helps that he works in the prestige Sydney suburb of Mosman.
His best result last year was a $16 million property, while he says the first three-and-a-half months of 2015 resulted in about 10 sales worth at least $7 million.
However, there's more to his success than just location, location, location. Mr Coombs says he is happy to accept less affluent clients and gives them the same attention as rich vendors.
"I guess I am a big believer in doing the hard work, giving 100 per cent to any property I list, and getting an outcome for my vendors," he says.
"I guess by doing that, over the last couple of years I have been able to achieve some great results for my vendors and build some great rapport with a lot of people."
Mr Coombs says the challenge with listing prestige property is that there's less margin for error because a $10 million mansion might attract only two or three serious buyers.
"I guess the challenge really is uncovering the buyer and making sure you don't lose that buyer," he says.
Shortest days on market

Wayne Vaughan
Suburb: Epping, NSW
Position: Partner
Years experience: 27
Support staff: 2
Average sale: $1.3 million
Volumes: $102.2 million
78 properties sold
McGrath Estate Agents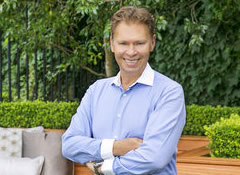 Wayne Vaughan admits that his attention to detail can "border on anal".
But it probably explains why he sold his properties in an average of 14 days during 2014, the fastest of anyone in the Top 100 Agents ranking.
Mr Vaughan says he refuses to accept that near enough is good enough when it comes to things like photography, styling and copywriting.
His office has a marketing and styling manager who works with clients to ensure homes are in optimal condition by the time the photographer arrives.
"When we book a marketing slot or a time slot, Julie, my marketing manager, will be there with the photographer, copywriter and floor planner at the same time," he says.
"Julie will go down with a brief of my key points and the specific markets we will target, and a brief from our owners."
Mr Vaughan says although he turns over properties quickly, he never wants to sell too quickly, because that would lead to an inferior price.
"You have to get enough market knowledge or feedback from buyers to advise the client whether an offer that may come in is a good offer, a great offer or the offer," he says.
Regional

Sam Guo
Suburb: Gold Coast, Qld
Position: Prestige property specialist
Years experience: 9
Support staff: 2
Average sale: $1.4 million
Volumes: $83.5 million
60 properties sold
Ray White Broadbeach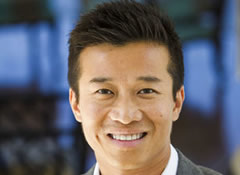 This year's Top 100 Agents list includes five regional entrants, with Sam Guo from the Gold Coast performing strongly.
Mr Guo moved from China to Australia 13 years ago and derives about 35-40 per cent of his sales volumes from Chinese investors.
He says they are increasingly attracted to the Gold Coast because of rising prices in Sydney and Melbourne, which are often their first preferences.
Mr Guo says it is important to treat Chinese clients differently from local buyers because they have different cultures and expectations.
"They have money to spend, but you need to build up a rapport and if they trust you, you will win the business easily," he says.
"I basically re-educate them and just try to explain to them how we work in Australia, and also express to them what our expectations are by providing them all the beneficial information they need."
Mr Guo says he has built a strong profile in the south-east Queensland Chinese community due to referrals and advertising in an Australia-Chinese newspaper.
"A lot of Chinese people, before they come over here to reside, they ask anyone they know from the local area if they have any advice – and everyone in the local area knows us very well," he says.
Youngest

Leon Gouzenfiter
Suburb: Caulfield North, VIC
Position: Sales consultant
Years experience: 7
Support staff: 3
Average sale: $985,000
Volumes: $88.7 million
Properties sold: 90
Gary Peer & Associates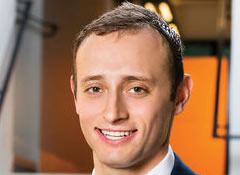 Leon Gouzenfiter has cracked the Top 100 Agents list at just 30 years of age, even though some vendors still look over his shoulder at listings presentations to see when his boss will walk into the room.
He shares the honour of being the youngest person on this year's ranking with three others, although he beats them on a tie-break because he has the least amount of industry experience.
Mr Gouzenfiter says the problem faced by younger agents is that some buyers and sellers instinctively feel uncomfortable about entrusting them with such big financial transactions.
However, he relies on his experience and customer testimonials to overcome this objection.
"I say that while I may not be the oldest face sitting across the table, I have been doing it for many years and sold literally hundreds and hundreds of properties," he says.
"I think more often than not, if you know your stuff and can articulate it to them, you will have a good chance of winning the business. I find that it is not a major hurdle for me."
However, youth isn't all bad: Mr Gouzenfiter says growing up with computers means he has a technological edge on many older agents.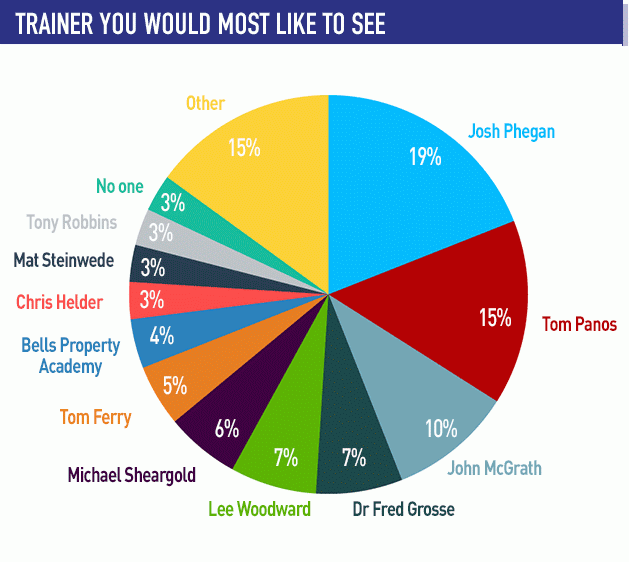 The top 5 agents 2015

James Tostevin
Suburb: Boroondara, VIC
Position: Director
Years experience: 30
Support staff: 5+
Average sale: $1.9 million
Volumes: $350.2 million
187 properties sold
Gary Peer & Associates
Marshall White Boroondara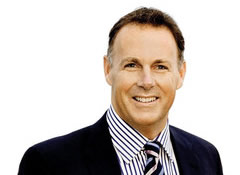 Experience is a big part of the reason James Tostevin has now been named as the number one agent in Australia for the third consecutive year.
The Melbourne agent celebrated 30 years in the industry in April and credits that longevity with allowing him to build a large knowledge base.
"I probably thought that 10, 15 or 20 years ago I was a very good agent, and I like to think I was a good agent," Mr Tostevin says.
"But I think the biggest difference would be negotiation skills and having a much, much stronger sense of what is required in a negotiation."
Mr Tostevin says that although no two negotiations are identical, three decades in the business have prepared him for many of the arguments buyers and sellers will make.
Despite his experience, Mr Tostevin says he's never reached the point where he no longer feels like he needs to stop evolving.
"If you are not still learning in the industry then you should probably get out because you have probably got to the point where you are either so complacent or so overly confident in your ability that you don't feel you need to listen to better yourself," he says.
Alexander Phillips
Suburb: Eastern suburbs, NSW
Position: Partner
Years experience: 13
Support staff: 2
Average sale: $1.8 million
Volumes: $287.7 million
156 properties sold
Phillips Pantzer Donnelley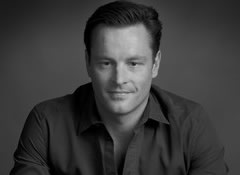 Alexander Phillips can't be accused of resting on his laurels.
Mr Phillips has finished in second position for a second straight year, after substantially increasing both his sales volumes and his workload.
The Sydney agent booked $287.7 million of business in 2014, which was 43.5 per cent higher than his 2013 result.
He also made gains in three key categories, with sales up 44.4 per cent to 156, listings up 48.3 per cent to 178 and average time on market down 13.6 per cent to 19 days.
Mr Phillips said one reason for his improved performance in 2014 was that he had switched from working six days a week to seven.
"When you have opens on a Saturday, you have to follow up with everybody and that is quite time-consuming, but we do all of that on Sundays now," he said.
"So we are getting an extra day out of the week, which I guess means we are giving our clients, compared to any other agency, about 20 per cent more."
Mr Phillips said his sales figures for the first three months of 2015 place him ahead of last year's first-quarter results.
Marcus Chiminello
Suburb: Toorak, VIC
Position: Director, Auctioneer
Years experience: 12
Support staff: 3
Average sale: $3.4 million
Volumes: $342.3 million
101 properties sold
Marshall White Toorak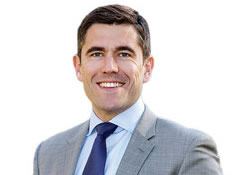 Last year was a time of extraordinary business growth for Marcus Chiminello: volumes rose from $193.3 million to $342.3 million as his average sale price jumped from $1.5 million to $3.4 million.
Mr Chiminello says his Melbourne office had been working on a strategy of lifting its average sale price, although the extent of the jump came as a surprise.
Marketing was used to make it clear that Marshall White Toorak was "capable of actually being an agent in that marketplace and getting results", which gradually led to more listings and referrals, Mr Chiminello says.
"It is not something that came about by an overnight flick of the switch, it is something we have been building upon for the last four or five years," he says.
"I think it all just came to a head last year when we got a few more of those $8-10 million, $15 million and $20 million listings that were absent in the year before."
Mr Chiminello says he always looks for continual improvement, which is why he regards 2014 as "the new normal" rather than an extraordinary one-off achievement.
"I always have that sense that I have got more in me, I can do more, become more efficient, become more productive, take more on and service clients better," he says.
Ric Serrao
Suburb: Eastern suburbs, NSW
Position: Principal
Years experience: 26
Support staff: 2
Average sale: $1.6 million
Volumes: $218.1 million
135 properties sold
Raine & Horne Double Bay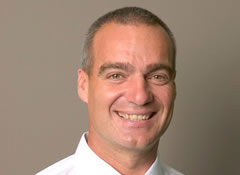 Ric Serrao is so determined not to fall into the trap of neglecting buyers that he has recently hired someone to focus on customer service and social media.
Mr Serrao says his office has worked hard to eradicate a flaw it once had of not giving buyers the respect they deserve.
"I have now employed someone who I am paying $45,000 a year to do that full time, and I think that will be one of the best investments I make," he says.
"Your buyers are going to be vendors sooner or later: it may be a year, it may be two, it may be seven."
Mr Serrao says the office's database contains a potentially lucrative list of people who have previously used other agents but who could be converted into Raine & Horne Double Bay clients if properly nurtured.
"Well the old basic thing is, get them on the anniversary letters even though you didn't sell to them, keep in contact with them and make them your clients," he says.
"They are not going to remember who they bought from, they are only going to remember yourself."
Mr Serrao says his office derives more than 80 per cent of its business from referrals, which significantly reduces customer acquisition costs.
Simon Harrison
Suburb: Lane Cove and Hunters Hill, NSW
Position: Principal
Years experience: 17
Support staff: 3
Average sale: $1.8 million
Volumes: $187.0 million
104 properties sold
Belle Property Lane Cove & Hunters Hill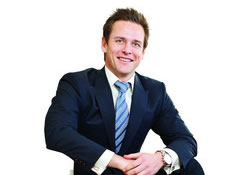 Simon Harrison found the time to make 104 sales during 2014, despite running not one but two offices.
Mr Harrison says the key to managing such a heavy workload is to be disciplined with his time management.
"I definitely don't waste time when I am in the office. I am very focused on a list of daily priorities and I work from the top down," he says.
"Being very process-driven has allowed me the freedom within the hours that I do work to deliver results and outcomes."
Mr Harrison says part of his process involves writing down all the tasks that he needs to accomplish.
Meetings are limited, and they are well organised to provide maximum value, he says.
Mr Harrison's two Belle Property offices are in the neighbouring Sydney suburbs of Lane Cove and Hunters Hill.
The advantage is that it has allowed him to tap into a wider pool of buyers and sellers, while the disadvantage is the increased overheads and deciding how to divide his time, he says.
Mr Harrison says he has no plans to open more offices in the next five years, but won't rule it out either.
"I think getting two offices running at their fullest potential both in sales and property management would by my five-year plan. I think we have got a lot of growth opportunities in both," he says.