You're out of free articles for this month
To continue reading the rest of this article, please log in.
Create free account to get unlimited news articles and more!
In this exclusive report, REB unveils its inaugural ranking of Australia's best-performing real estate agents aged under 30 (access a free copy of the ranking table here).
They're young, they're hungry and they represent the next generation of superstars. Many of the men and women on the Young Guns ranking are destined to force their way onto the Top 100 Agents ranking in the years ahead.
In compiling this new ranking, REB deliberately adopted the same methodology used for the Top 100, allowing for an apples-for-apples comparison between the two rankings. Agents were judged on three criteria: the number of sales, the volume of sales and the average sale price recorded during the 2014-15 financial year. These criteria were weighted equally, with entrants given a ranking for each.
So how do these up-and-comers compare with Australia's Top 100 agents? On average, they wrote only one third of the volumes – $36.5 million compared with $111.4 million. Part of the reason for that gap was the difference in listings – 61.0 compared with 95.7. However, the main reason was that while the younger agents had an average sale price of $770,000, the older stars did almost twice as well, recording an average price of $1.47 million.
There was also a clear difference in the number of support staff enjoyed by the two groups – 0.8 versus 1.9. No fewer than 20 people qualified for the Young Guns without having a PA, compared to just five for the Top 100 list. As these rising stars are given more support staff, they should continuing climbing the ranks.
That said, some of the agents on the Young Guns ranking are already close to Top 100 standard. The lowest sales volumes recorded by someone on this year's Top 100 list was $67.5 million – a figure surpassed by six entrants on the Young Guns list.
William Phillips from Sydney agency BresicWhitney is clearly one to watch in the future: he topped the Young Guns ranking with volumes of $134.9 million, based on 122 sales at an average price of $1.10 million.
Three other agents – all from Sydney – also stand out. Dib Chidiac from Raine & Horne Concord placed fifth and Jacob Carter from Raine & Horne Double Bay placed eighth, despite being just 23, making them the second-youngest people on the list. Angus Gorrie from McGrath Estate Agents Coogee placed 13th after making $50.2 million of sales in 2014 – the same year he started as an agent. Give them more time and experience and it will be fascinating to observe the heights that are eventually scaled by the 50 members of this inaugural Young Guns ranking.
Click to download the complete rankings
Want to learn more about the agents who made the Young Guns ranking? In the coming days and weeks, REB+ subscribers will receive exclusive access to detailed articles revealing why many of these agents are successful.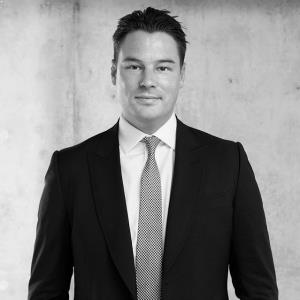 William Phillips
BresicWhitney
The Sydney agent topped the rankings after making the most number of sales and booking the highest volumes. 
Suburb: Eastern suburbs, NSW
Position: Director
Years experience: 2
Support staff: 3
Average sale: $1.1 million
Volumes: $134.9 million
122 properties sold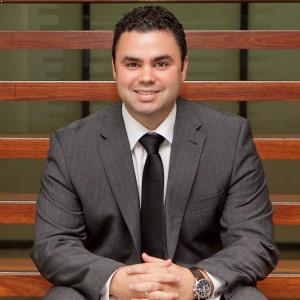 Adam Denina
Starr Partners Parramatta
Mr Denina had the most listings of anyone on the Young Guns ranking with 163 and was the only person in the top five to have an average sale price under $1 million.  
Suburb: Parramatta, NSW
Position: Director
Years experience: 10
Support staff: 1
Average sale: $792,000
Volumes: $81.6 million
103 properties sold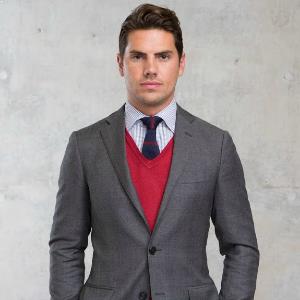 Maclay Longhurst
BresicWhitney
Mr Longhurst finished near the very top of the Young Guns ranking despite operating without a dedicated assistant.
Suburb: Paddington, NSW
Position: Residential sales consultant
Years experience: 1
Support staff: 0
Average sale:$1.3 million
Volumes: $78.9 million
59 properties sold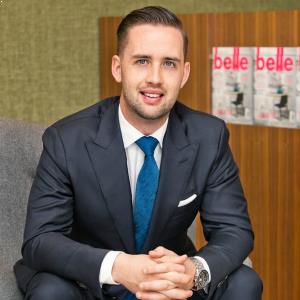 Edward Brown
Belle Property Bondi Junction
One reason for Mr Brown's strong performance was his excellent 97 per cent conversion rate.
Suburb: Queens Park and Bondi Junction, NSW
Position: Principal
Years experience: 3
Support staff: 1
Average sale: $1.2 million
Volumes: $72.2 million
61 properties sold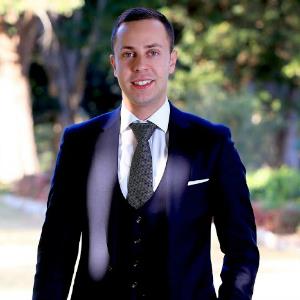 Dib Chidiac
Raine & Horne Concord
The 23-year-old was the youngest person to appear in the top five and became an agent in 2011.
Suburb: Concord, NSW
Position: Licensed real estate agent
Years experience: 3
Support staff: 1
Average sale: $1.4 million
Volumes: $74.9 million
54 properties sold