Robinson Property placed first in this year's Top 50 Sales Offices ranking by creating a system that entices successful sales staff to stick around for the long term.
Robinson Property is a model of consistency: the Newcastle-based business placed first in this year's Top 50 Sales Offices ranking after placing second in 2015 and fourth in 2014. Managing director Guy Robinson says that consistency comes from hanging on to high-performing agents.
"Many of our team have been with us for over a decade. They're well-known in their communities and the markets that they specialise in, so the consistent results that come from each of those team members add up to give us an overall consistent result," he says.
One way in which Robinson Property keeps its agents happy is by providing them with plenty of support, according to Mr Robinson. The top agents get their own admin staff; the next tier share support staff. That minimises their drudgery and maximises their performance.
Australia's best sales office also does something else to keep its agents happy – something that might shock some principals and sales managers.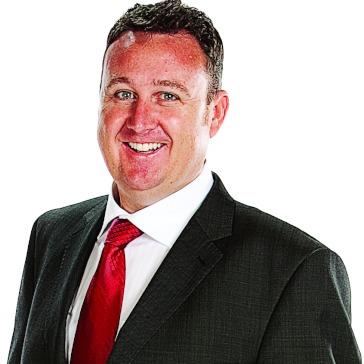 "One thing I've noticed over the years is we don't do a whole lot of sales meetings. We have a short meeting once a fortnight and it might only go for 20-30 minutes," Mr Robinson says.
"I notice a lot of other offices have these big, hour-long sales meetings once or twice per week. I think with experienced staff that have so much to do, there are really only a few things, such as legislation changes, that we need to catch up on."
Mr Robinson says his office also makes a point of treating its agents like adults. They're judged on results rather than forced to follow one-size-fits-all procedures.
His theory is that there's no need to constantly look over agents' shoulders because their sales figures speak for themselves.
"You get your monthly commission statement and it's pretty much a job review: are you in debit, are you in credit and what's in the pipeline?" he says.
"That's enough pressure on a salesperson individually to perform. You don't need to have a lot of other complex, silly rules in place. We keep training the staff and keep their spirit in the right place, because it can be a business that can get you down a bit, and that keeps the performance up in my view."
Things weren't always so flexible. The office once had an unofficial sales manager who was keen to hold meetings and micromanage staff. It turned out to be a blessing in disguise when he decided to move to another agency, according to Mr Robinson. "It was like we were a bit set free after he left," he says.
By the numbers
Volumes: $435.7 million
Sales: 896
Total staff: 19
Sales staff: 14
Support staff: 5
Sales per staffer: 47.16