A negotiation expert reveals how agents can improve their bargaining skills – and yield better results with vendors and buyers in the process
While not everyone falls into this category, the reality is some agents find it difficult to withstand pressure about fees and prices from their vendors and buyers.
So what do agents need to do to combat this problem? Simple – they need to become better negotiators.
But how do they do that?
Negotiation Education Australia director Lisa Barrand says there are six keys to a successful negotiation: preparation, tone, word choice, body language, personal appearance and market knowledge.
Failing to prepare is preparing to fail
Preparation is the main thing that separates those who win negotiations from those who lose, according to Ms Barrand.
Preparation includes thinking about the true interests of the other party. This helps agents understand what alternatives the negotiating partner has, enabling them to adjust their position if necessary.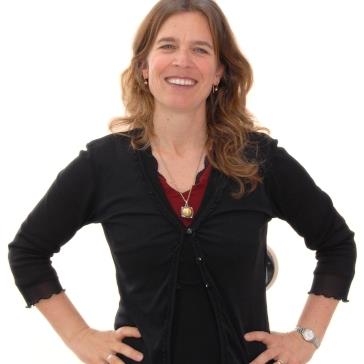 Ms Barrand says it's important to set aspirational but realistic goals in terms of outcomes and to design creative options that deliver more value for all parties. She also advises agents to consider their negotiating strategy.
"In other words, taking time out to think about how you are going to negotiate before you have to," she adds.
Ms Barrand says many people do this preparation at the last minute, if at all, and thus don't achieve the best outcome.
Mind your manners
Tone, word choice and body language all have a significant impact when negotiating with vendors and buyers, according to Ms Barrand.
"People make agreements with people they feel they can trust," she says.
"Perceptions of trust are built or destroyed quickly and often relate to the perceived consistency between body language and what is being said."
When agents give vendors price estimates, they need to pay careful attention to how they sit or stand, where they look, what expression they have on their face and what specific words they use, Ms Barrand says.
Otherwise, they can send the wrong impression, whether that be arrogance or submissiveness.
"People will make a judgement about how authentic you are by how you say what you say," she adds.
You are what you wear
However, it isn't just about tone, word choice and body language. Ms Barrand says clothing and personal appearance also have a lot to do with being a good negotiator.
Ms Barrand gives an example of how a doctor once made a very bad first impression on her because of his poor dress sense.
"I was once in an emergency department with my son after a bad accident," she says.
"A young fellow came into the room and started to ask questions about what had happened. I wondered who on earth he was and asked him so quite bluntly. I truly thought he was a patient who had wandered in from another ward. He was wearing black jeans and a black t-shirt with an image on the front. I could see his lower back. It turns out he was the surgeon and he was extremely competent."
Ms Barrand says this experience reinforces how vital it is to be aware of your appearance, adding that it helps outsiders identify both your competency and value proposition.
Walking the talk
As every agent knows, vendors often pack on the pressure to lower their commissions. So how can agents successfully negotiate in this situation?
Ms Barrand says agents need to have a clear understanding of the market if they are to have a chance of resisting pressure in fee negotiations.
"There is no point aspiring to five-star commissions if the market you are operating in does not support it," she says.
"Think about what your client's alternatives are. If they can obtain the same outcome from a different agent for a lesser price then it seems perfectly reasonable to me that they ask for a reduction in commissions.
"But what can you do to deliver a better outcome for the same price or a higher-value outcome for a higher price?"
However, Ms Barrand cautions that agents who score short-term wins on fees might cost themselves future business if they antagonise vendors in the process.
"It would be easy to define winning as getting an agreement on a higher commission – however the medium- and long-term impact of that [might be] that that particular client does not refer new business to you or does not choose you as an agent to act on their behalf when they're in their next situation of selling a house," she explains.
As for winning negotiations with buyers, Ms Barrand says the key is to be responsive to the buyer's needs, communicate well and provide options.
"You wouldn't expect to stay in a five-star hotel room for a two-star price so be clear in your own mind about the value that you are actually offering to clients and work to communicate this."