When you think of how most people would describe a salesperson, several words might come to mind, including sociable, outgoing and energetic. The word "introverted" probably isn't on your list.
Having said that, there are plenty of successful people in sales who are introverts. How do these introverts make it in the sales game?
If you're in real estate, you are always in contact with people, from answering client questions to sourcing new vendors and trying to generate sales. It would be natural to assume you need to be extroverted and comfortable with striking up conversations at the drop of a hat. Makes sense – it's easier to sell a home when you can talk to people. However, recent research has found that being an introvert can have its advantages. These include having the ability to really listen to and hear clients, spending more time trying to understanding their needs, and being thoughtful and considered. Respondents surveyed in the research provided some tips on how an introverted person can use their natural skills and become a successful salesperson.
1. Fake it 'til you make it
It's difficult to sell something when you're not actually talking to someone. You're always going to have to chase up potential sales or schedule appointments to meet with people. Don't rely on technology and remind yourself that it's okay to be a little nervous. With practice and time, you'll get better at meeting new people and will become much more confident. 
2. Embrace your introversion
Many salespeople said being an introvert isn't always a bad thing. "If a client is more thoughtful and intelligent, a smart introvert will be at an advantage," one respondent said. Rather than trying to be the centre of attention, an introvert will appear more attentive to the client's needs. As one respondent noted, "Extroverts sometimes talk too much and lose the sale". So remember, being introverted isn't the disadvantage you might think it is.
3. Listen up
We can all agree on one thing – extroverts are masters of conversation. However, introverts are often experts in listening and any good salesperson should be a good listener. Introverts are generally more in-tune with what a client is really saying so they have a better chance of understanding their needs. Understand their needs and you'll have a better chance of making the sale. 
4. Plan your approach
There will be times when you'll be faced with those awkward silences that come with not knowing what to say. However, as one respondent suggested, there are ways around this. "If you plan out the conversation you'll use on a call, it will help. You can also think of a few witty statements to use. Write a script and plan for a Q&A section afterwards." Using a script, in the way customer service professionals or telemarketers do, can often help you minimise surprises and overcome a bout of nerves.
5. Be a copycat
Whether you're introverted or just new to the profession, you might, at times, find that you're not sure how to act around a client. Most successful salespeople take cues from clients and adjust their personality or behaviour as they deem appropriate. "If they like the rain, you love it. If they love the Magpies, you'd like to shake their hand. If they hate daylight savings, you'd like to see it removed from the calendar," a respondent said. It also helps to ask key questions to get the client talking while you stay quiet and listen and take notes – not only will this help ease nerves, it also relaxes the client and shows you are attentive to their needs.
ABOUT THE AUTHOR
---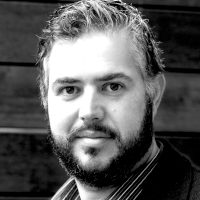 Edward is a content expert at the Know Risk Network. He has enjoyed navigating the risks associated with the twists and turns of a varied career in communications in a number of different industries, including the community sector, government and the finance industry.
Edward uses his unique understanding of the risks associated with life and its vicissitudes to help consumers and small business alike.
The Know Risk Network is a non-profit, entirely independent community education program designed by the Australian and New Zealand Institute of Insurance and Finance to improve our understanding of practical risk management and insurance. It is supported by community and emergency services groups, risk experts, insurers and government.