One of Australia's top-selling principals, Mark Kentwell, reveals how he boosted his reputation with buyers by transforming his entire auction campaign process.
Any agent who's ever run an auction campaign has encountered resistance from buyers. So I set about creating a system that not only kept buyers happy, but also worked well for vendors and agents. I call it the Friendly Auction System.
Before I explain how it works, let me explain the history. When I opened my business, PRDnationwide Newcastle and Lake Macquarie, in 2005, I studied the market and found that the top 20 agents in the country used auction as their main method of sale. Interestingly, Newcastle had an auction rate of less than one per cent overall and less than five per cent in the inner city. So I set out to discover why locals didn't like auctions.
Studying the Newcastle market, and also markets around Australia, I found there were five main complaints concerning auctions:
Lack of clarity on price
Paying for building and pest and strata reports
The inflexibility regarding the terms and conditions for purchase and paying solicitors to look at contracts
Organising finance around an unknown purchase price
The perceived pressure of having to make a purchasing decision on the spot at auction
My response was to provide buyers with solutions to those problems. I also decided to give it a branding – the Friendly Auction System – so buyers could differentiate my auctions from the traditional auctions they disliked.
How the system works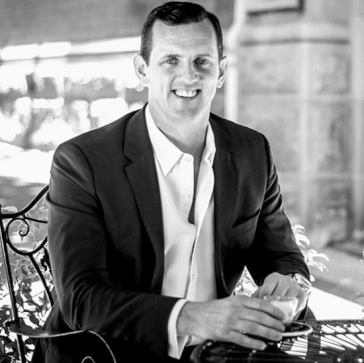 Under the Friendly Auction System, buyers don't have to pay for pest, building or strata reports, which are provided by a panel of suppliers that have agreed to talk to the buyers about the reports. We've made sure to take ourselves out of the loop, because if we're providing reports that have been paid for by the owner, technically the contract is just with the owner. Therefore, a report needs to have inspectors willing to transfer the reports into the buyer's name after they have secured the home and we need to provide a covering letter saying that it will be transferrable but that it will be up to the buyer to make it happen.
Another part of the Friendly Auction System is that we've created a panel of about 20 solicitors and conveyancers who will speak to buyers at no charge. We also produce a valuation kit, which features a range of sales and agent commentary ranging from the lower to the upper end of the price guide. That's done to prevent valuers from low-balling before the auction and to further educate buyers on the market. 
Regarding terms and conditions, it used to astound me how a solicitor would insist on a 10 per cent deposit on the day and not even be willing to consider a slightly longer settlement. Under the Friendly Auction System, the contract still says that buyers have to pay a 10 per cent deposit, but we allow them to pay a fixed amount on the day and then the remainder within three or five days. In the end, the solicitors are often happy to consider this if the sale is sold by private treaty one day later. After all, why not get more people bidding and have the full market competing for the home?
We're also willing to consider longer settlement periods – in some cases even as long as six months, especially in the prestige end of the market, where most buyers will be offloading a home after buying. The extended settlement allows them to go harder on the purchase price as they know they have time to sell theirs without having to rush or compromise. In cases where one buyer needs a very long settlement and another doesn't, you can put a weekly interest payment in the conditions that accrues from five weeks after the contract date and adds to the settlement amount. It saves the buyers getting bridging finance arranged and again creates more buyers who may have held back otherwise. 
Lastly, our buyers don't feel pressured to make a decision on the spot with the Friendly Auction System. That's because they have more time to think about what they will do on auction day and feel less pressure than in many private treaty situations, where there are far more variables and less information available at the time of agreed sale.
By removing many of the objections that house hunters might have, we get more buyers – and more genuine buyers – along to auctions. 
Some of these bidders might drop out early on, but others can get really motivated because they know they're unlikely to find another vendor who will consider an extended settlement period. Another positive is that people start to talk positively about auctions to their friends and colleagues. In certain suburbs, we've taken the auction share from less than one per cent of transactions to 40-50 per cent of the market.
How the system benefits agents
You might think that all this sounds great for buyers – but how does the Friendly Auction System benefit vendors and, in turn, agents?
That's simple: by getting more buyers to engage with the process and then bid, you create more competition and a superior result for your clients. The vendors also see that you are running a very structured process; the vendor management and reporting is very transparent and effective; and the results really reinforce the agent's value proposition to the vendors.
The public see the results, your vendors rave about you, the buyers speak positively and you can even get a loyal tribe of buyers following you from auction to auction until they eventually buy off you. It creates such a positive impact on the marketplace and a true point of difference for agents. 
Other side benefits for agents are increased clearance rates, fewer days on market and practically zero fall-over sales compared to private treaty.
I'm happy for other people to use the Friendly Auction System, as long as they use it with the intention of adding professionalism and transparency to the process. My goal has always been to try to change the face of auctions, not to keep something to myself. 
I have written a book on the Friendly Auction System, which works as a complete reference guide on everything from listing, to marketing, managing the vendors and buyers, and selling friendly auctions under the hammer or prior. It's available at www.friendlyauctions.com.au. 
I'll also be writing some additional chapters in the near future about the new legislation in NSW that will be an additional value-add for readers. For now, the book still has all the tips and tricks you need to get started and succeeding in your marketplace. 
The system works in all markets
I would encourage agents in markets where auctions aren't the done thing to give the Friendly Auction System a try. You will be surprised with the difference it makes when buyers and sellers learn the benefits and differences. 
In markets where auctions are already popular, it should help agents attract extra bidders and higher prices. Some people in hot markets might wonder why they should bother, but if it gets one or two extra bidders and your buyers are happy with how they're treated, there is immediate upside for vendors and agents. Agents will then find those extra bidders particularly useful when their market inevitably cools.
There was a time we were taught to only focus on vendors, but then about five or six years ago we re-discovered the value of great service to buyers, and how the Friendly Auction System was helping us win them over. Buyers talk to other people, and of course they sell homes too, so creating a good auction experience for buyers has indirectly helped us win more listings.
Mark Kentwell is the principal of NSW agency PRDnationwide Newcastle and Lake Macquarie, which made the Top 50 Offices ranking in 2013, 2014, 2015 and 2016. Mark also personally appeared in the Top 100 Agents ranking in 2013, 2014 and 2015.