Stunning imagery sells property and is at the heart of your marketing campaign. But beware: using misleading or false advertising material could land you in very hot water.
The line between showcasing a home in its 'best light' and falsely representing a property to buyers can be vague, if not confusing. Can grass be made to look lush? What about filling in dirt patches? Those light switches look unsightly – is removal permitted? And what about touching up a wall's paint job?
So, when it comes to real estate retouching queries what is and isn't allowed? To give you an accurate overview, Campaigntrack's retouching manager, Paul Gal, and supervising manager Tom Gregory outline their day-to-day real estate retouching practices. In 2015, Campaigntrack's team of 40 professionals retouched 124,088 real estate images, with 41,377 of those processed in the spring selling season.
"When it comes to retouching, most things fall into two categories," Mr Gal says. "One is permanent fixtures – these cannot be removed from a photo and we won't remove them unless we've received written consent that the permanent fixture will be physically removed.
"The other is non-permanent fixtures – these can generally be removed, if we have enough detail in the photo to remove it."
Here is an outline of the most common real estate retouching Dos and Don'ts.
Grass
"We are allowed to make a home look as good as it would look on its best day," Mr Gal explains. "So if the lawn is in a bad way now but a month ago it was green we can touch it up, but if it's a dirt patch we won't, unless it's going to be re-turfed."
In the case of grass it really is about the finer details. "If the grass is not as vibrant as it could be because of bad weather, but with a bit of sun and water it would become green, we can make it green, and if it has been returfed we are allowed to blend turf lines," Mr Gregory adds.
Powerlines
Removing power lines is one of the most common requests received by Campaigntrack but the request is always rejected. That said, the image can be improved.
"When tree lopping is in progress, powerlines have yellow and black protectors placed around the wires," Mr Gregory says. "Because they stand out much more than a simple black line, we are often asked to remove them – we can because they are not permanent."
Washing lines
"There was one incident where we were asked to remove a washing line and it was actually cemented in and not removable," Mr Gregory says. "So now we need written confirmation that the washing line is removable before Photoshopping it out."
Swimming pools
In line with showing a house on its best day – pools can be filled with water, leaves and dirt removed and the surrounding area tidied.
House facades
Landscaping can be neatened and weeds, cars, bins or boats removed. When removing large items it will be dependent on the detail available in the image. For example:
"If a car is in front of a white wall we can easily remove it, but if it's in front of a window we may have to knock the change back," Mr Gal says. "Sometimes the photographer will have taken a photo behind the item that needs to be Photoshopped out, that way we can re-create the space behind it using details from the second photo."
Retouching requests in relation to fixing fencing, changing wall colours, removing graffiti, adding plants or taking out antennas can only be undertaken if written consent is given by the real estate agent to these actions being taken.
General dirt and mess
Internally and externally, improvements like cleaning sandstone surfaces, windows, walls and floors can all be done through retouching if they are improvements that could be achieved with some minor cleaning. The same rule applies to clutter. From garden tools to children's toys these can be removed, but styling the property before the photo shoot is a much more cost-effective approach.
Make sure you keep your eye out for personal items that would be inappropriate in a property listing photo, such as family photos, clothes or hygiene items.
Internal fixtures
These also fall into the permanent and non-permanent categories.
"People often ask for powerpoints and air conditioning vents to be removed because they look unsightly; we can't remove them but an alternative is to place furniture in front of them," Mr Gregory says. "Things like stickers on white goods and childproof locks can easily be removed."
It is important to take note there are government regulations preventing photos showing open flames in bedrooms, including open fireplaces and candles.
Furniture
Virtual staging of furniture is a great way to improve an empty property without the associated costs of furniture hire. It is common for the Campaigntrack retouching team to Photoshop in fridges, replace missing light fittings and handles or add flames to fires in the appropriate areas of the home.

Walls and floors
If a home's walls or floors are going to be changed in some way, such as painted or recovered, these changes can be retouched in with written confirmation and accompanied by as much guidance as possible outlining the final finish.
"With colours in real estate photos we can't guarantee total colour accuracy – to illustrate, there are 26,000 shades of pink," Mr Gal says. "Some clients provide us with a colour swatch and we will sample that colour, others give us broader guidance such as 'beige' – there can be some back and forth."
Neighbours' mess
With the advent of drone photography, aerial shots not only showcase the property for sale but the surrounding area as well. "While the house you are selling will be styled, you can't style the neighbours' homes but we can remove washing off clothes lines, clean up children's toys and remove bins etc.," Mr Gregory says.
ABOUT THE AUTHOR
---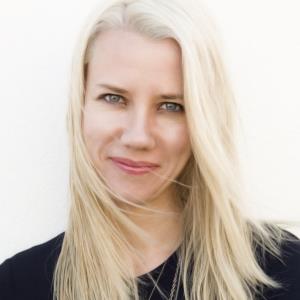 Jacqui Thompson is Campaigntrack's content marketing editor. She has over 13 years of experience as an editor, content producer and writer for digital and print media. Specialising in real estate marketing and branding content, you can read more articles from Jacqui and the team on the Campaigntrack blog. Campaigntrack has been providing the real estate industry with leading software and marketing solutions for over two decades.