At 27 years old, Benjamin Dax of Woodards Carnegie is the youngest agent to grace REB's Top 100 ranking. Here, he shares his advice for other young real estate agents and offers valuable tips on how to use youth as an advantage and get a leg up on the competition.
Battling the stereotype
"To be successful, the role requires a commitment of long hours and weekends, especially early in a real estate career, without the promise of reward," Mr Dax tells REB.
"I have found few people my age who are willing to make that sacrifice."
Mr Dax first explored the idea of real estate while he was studying law. He quickly decided sales was his passion, attracted to the variety and thrill of closing deals.
However, he notes that a key challenge is competing with those who are older and have greater market experience.
"People can assume your inexperience and naivety. The best way I found [to combat this challenge] is having extensive product knowledge about my area, including past sales, marketing, development opportunities, cost of building [and] trends in the market," he says.
"I think having that knowledge and the stats to back it up is empowering, and that confidence comes across to a prospective vendor."
Mr Dax says another key challenge is continuously upskilling. However, he noted that this applies to agents across the board, not just those who are new to the industry.
"There is an important distinction between 30 years' experience and one year's experience repeated 30 times over. If I don't continue to improve, I won't be successful, and this is no different for any of my competitors, regardless of time in the job," he says.
"That being said, I do emphasise my product knowledge to combat any initial worries of engaging a young agent."
Using youth as an advantage
On the other hand, Mr Dax says there are certain advantages that come with being a young agent.
"Given the stage of life, you can commit a lot of time to the job," he says.
"I make a point to prospective vendors that if a buyer wants to view their home on Thursday night at 9pm or on Sunday morning in order to be able to bid at their auction, I will be there.
"That is something that my competitors just can't or won't offer."
Getting a leg up on competitors
For other younger agents, Mr Dax has some key advice.
"Be the expert by building on your product knowledge every week. Not just in listing and selling, but in property more broadly," he says.
"Speak to a developer about the process of getting permits, or a builder about the new trends in home sites or dual occupancies – you will be surprised how often these things get brought up in conversations, and you can position yourself as an expert.
"Know your competitors' strengths and weaknesses. Young or old, independent or franchise, director or non-director, all have strengths and weaknesses and you need to put your argument across better than they can."
Mr Dax adds that "there is no need to reinvent the wheel with listing and selling".
"Find out what the best in the industry are doing – most importantly what your competitors are doing – and refine it to suit your own style," he says. 
Quick facts – Benjamin Dax:
• 2016 REB Top 100 Agents ranking: 52
• Company: Woodards
• Suburb: Carnegie
• Position: Sales consultant
• Years' experience: 41/2 
• Support staff: 1
• Average sale: $830,754
• Volume: $107,167,250
To see who else made the Top 100 Agents 2016 ranking, click here.
ABOUT THE AUTHOR
---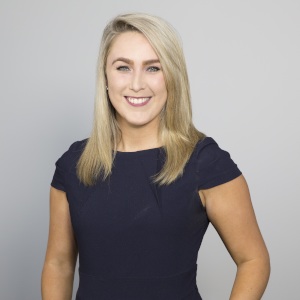 Emma Ryan is the deputy head of editorial at Momentum Media.

Emma has worked for Momentum Media since 2015, and has since been responsible for breaking some of the biggest stories in corporate Australia, including across the legal, mortgages, real estate and wealth industries. In addition, Emma has launched several additional sub-brands and events, driven by a passion to deliver quality and timely content to audiences through multiple platforms.
Email Emma on: [email protected]com.au