Maintaining quality time at the office and at home can often prove a difficult task for agents. REB's Top 100 Agents share six tips on how they've nailed work/life balance in this often demanding profession.
1. Develop a hobby outside of real estate
Whether it's taking up pottery, painting or photography, the key to maintaining a healthy work/life balance is making sure you have interests outside of your chosen profession.
This is even more important for real estate agents since working long hours can often lead to some burning out.
For McGrath Estate Agents' Peter Chauncy, having hobbies helps him relax and prepare for another busy day at the office.
"I think that it's important to have a little bit of time out. I work hard five days of the week and try to have a bit of time out when possible," he says.
"We're always faced with doing what's required to get someone's property sold for the best price and you've sort of got to have a 'do what it takes' attitude but when you are going through a quieter period or you've got an opportunity to take a few hours off, then my suggestion is you do that, because you can work yourself into the ground in this industry.
"I think it's just about trying to create some balance and having some hobbies that interest you outside of real estate that you can go and do to relax and unwind.'
2. Schedule everything
Often agents get so caught up in scheduling appointment after appointment with clients that they forget to remember to schedule some time out for themselves.
To avoid this problem, Raine & Horne Double Bay principal Ric Serrao makes sure he jots down his day from the time he wakes up to when he goes to bed, ensuring there is ample time for both his work and life needs to be met.
"Real estate is your life [so] I schedule appointments in," he says.
"[If I] need to go do a blood test, I'll schedule that as an appointment. If I want to go surfing, I'll schedule my hour and a half there and that's my time.
"Try to have your balance structured into your day rather than saying, 'Well, I'm finishing at six o'clock and the rest is my time'."
3. Eat healthily and exercise regularly
To be at your best, it's essential to treat your body and mind the best. This requires a conscientious effort to eat healthily and exercise regularly.
Some easy ways to do this are to snack on fruit and nuts instead of chocolate and lollies; to avoid the 'danger' aisles at supermarkets – 'party foods', 'frozen', 'pre-packed', 'pasta and sauces'; and to get up 5-10 minutes earlier to prepare your lunch so you avoid gorging on a chicken snitty and chips or works burger at the nearest café.
When it comes to exercise, just 30 minutes of walking a day has been proven to significantly reduce stress and maintain focus, while keeping that physique in check.
If walking is not your thing, hitting the pavement for a jog, weightlifting, yoga, even meditation, also have numerous benefits for both your body and mind. With countless exercise forms available, there's guaranteed to be at least one that'll suit you.
Working out is something our number one agent, Alexander Phillips, swears by.
While this Sydney eastern suburbs operator often works seven days a week, he makes sure five of those begin with a session at the gym.
"I go to the gym every morning at 5:30, five days a week," he says.
For Mr Phillips, exercise has become part of his routine and helps keep him sharp in the office.
4. Create better systems and properly delegate
For Marshall White director Kate Strickland, a healthy work/life balance has always been about managing time efficiently and effectively.
"For me, it's been about creating better structures and systems and actually releasing my foot off the valve of pressure to where I feel like I need to always be working and always be there," Ms Strickland says.
"Let the phone go to voicemail sometimes and then assess what the mail was and whether you can delegate it to somebody. It might be a question about something that I don't even know the answer to – a question about marketing or a releasing of a deposit that I can then put through to finance.
"So creating systems like that has been really important for me."
5. Reinforcing the importance
If you're heading up your own office with a team behind you, work/life balance may be increasingly difficult to acquire as you're responsible for more people.
However, a way to combat this is by creating a firm understanding with your staff so that they and you continue to value the importance of taking a break, according to Marshall White director James Tostevin.
"I always feel sorry for people who are not taking either holidays or long enough holidays because if they do that and then they get to September and haven't taken time off all year, they're not going to be able to sustain their energy levels for that sprint home over the last few months of the year," he says.
"That's a critical thing – taking sufficient holidays and making sure people are well rested – because it's a brilliant business, but it's a brutal business too on occasions in terms of the hours and commitment that's required."
6. Truly enjoy your time off
Many people fall into the trap of being unable to switch off.
They schedule time out of the office, head away for a holiday with their family or friends but keep their emails on and, as a result, keep themselves available to access.
This only increases the likelihood of a disturbance and represents a deterrence from time spent fulfilling your "life needs".
To truly maintain a healthy work/life balance, ignore your emails or even better, set up an Out of Office automatic response, with an alternative person to contact in your absence, and then simply turn off your email notifications.
Vivien Yap from LJ Hooker Claremont says agents need to remember to be present in the moment and enjoy their breaks since in this profession they are few and far between.
"What I do is when we have the family holidays, we really make sure that we enjoy every minute of it and really treasure the time that we have together," she says.
To read the full report on the REB Top 100 Agents, click here.
ABOUT THE AUTHOR
---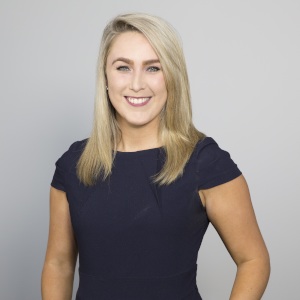 Emma Ryan is the deputy head of editorial at Momentum Media.

Emma has worked for Momentum Media since 2015, and has since been responsible for breaking some of the biggest stories in corporate Australia, including across the legal, mortgages, real estate and wealth industries. In addition, Emma has launched several additional sub-brands and events, driven by a passion to deliver quality and timely content to audiences through multiple platforms.
Email Emma on: [email protected]com.au