Want to offer your clients a key point of difference while ensuring your business maintains its revenue and efficiency capabilities? Perhaps it's time you partnered with a buyer's agent.
In this feature, REB explores why agents should establish an active referral relationship with these professionals – with the pros far outweighing the cons.
Easy wins
For Hunter James managing director Sebastian James, the agent-buyer's agent referral relationship seems like a no-brainer.
This buyer's agent has been in the business for 12 years, working across real estate markets in London, New York and Sydney, and has seen first-hand the benefits that this type of partnership offers.
Mr James actually started his career as a real estate agent, before becoming a property valuer and then eventually an established buyer's agent with his own business.
"When I was an agent, one of my best referral sources were buyer's agents," he says.
"For me, it was a really good revenue stream to my business and [provided] a way to make business more efficient."
Having experienced the benefits from a real estate agent's perspective, Mr James has been working closely with agents since launching Hunter James and has been known to send a high number of referrals to his partners each month.
"It really does vary quite considerably," he says.
"Our record number is about 40 in one month."
Mr James says one of the biggest advantages of agents working with a buyer's agent is that the relationship offers an opportunity for both parties to benefit.
"I think that it's a really good way to make your business sustainable and give it that stability," he says.
"As buyer's agents, we're always looking for new referral partners so I think it's about being proactive and having that conversation.
"I strongly encourage my team to constantly network [with agents]. We have the same licence, we're all in a similar boat, we just represent different sides of the [property] transaction – one's buying and one's selling."
A how-to guide
The key to establishing an effective referral relationship with a buyer's agent lies in the approach agents take to get there.
"This is very typical but it's about being open, honest and collaborative – being consistent and regular with the information you can provide," Mr James says.
"One of the things we always look for in agents is they have to have a strong database, they need to have effective marketing and they have to have real campaign momentum if we're referring to them.
"When we refer to an agent, like what they do when they refer to us, we almost see them as an extension of our brand. So if we're sending [clients] to someone who doesn't have that integrity and professionalism, it can reflect very poorly on us."
It's paramount for agents to remain transparent in their referral relationship with a buyer's agent, Mr James says.
"We like to deal with agents who do a couple of things: firstly, they give us access to off-market properties, because that's a big thing for a buyer's agent – we want to have that first bite of the cherry," he says.
"[Secondly], we want someone who is open with us, honest with us and who is not going to spin loads of lies.
"The really good agents that we work with are the ones that are letting us know that they just appraised so and so's property – 'We're going to be here on this day, would you like to come along and we can have a chat to the vendor?' – so that we can go in before the general public and, if it's suitable for our client, we can sometimes strike a deal without that vendor having to incur costs.
"[This] is obviously great for the agent as well because they can get a fair price for their vendor without having to spend lots of money marketing and having to do a four-week campaign and attending open homes twice a week. It can work well for everyone."
How often an agent refers to a buyer's agent should depend on the type of lead provided, according to Mr James.
"In terms of agent referrals, the quality is more important than the quantity," he says.
"Some agents will give us access to their open home lists so we can see all the buyers that have been interested in a particular sort of property, others will give us lists of the under-bidders at auctions, [and] others will just give us a lead where they've seen a buyer who's been very stressed throughout the buying process – they're great leads for us."
Biggest turn-offs
Just like cursing in front of the Queen, there are certain things agents shouldn't do when it comes to building a referral relationship with a buyer's agent.
"If you look up the Top 100 Agents I don't reckon any of those guys would be like this, but you do get some old-school agents who still think that we're against them as buyer's agents," Mr James says.
"We obviously represent different sides of interest – that's fine, but we're not against them. We don't hate agents. The ones who kind of go 'No, I don't want to deal with a buyer's agent' to me is just ridiculous because buyer's agents bring qualified buyers.
"We don't take on clients who aren't ready to move forward [in the buying process] because we don't want to waste our time either. So the biggest mistake agents could make is thinking we're against them."
The second-biggest mistake agents can make in their referral relationship with a buyer's agent is being over-zealous with their database, according to Mr James.
He understands that agents are eager to maintain that relationship, but warns that if someone has been sitting on your database for a long period of time and you know you're not likely to get the listings that they're looking for, it's not in their best interest.
"It'd probably be in their best interest to refer them and actually have someone else be that extension of your brand and show the value that you can add," he says.
Mr James adds that agents need to understand that "ultimately, buyer's agents don't sell property" so they're not a threat but can instead direct clients back to agents when that time inevitably comes.
"[Overseas] it's just second nature to do this, to work with each other, rather than not. To me, it seems like such an obvious concept," he concludes.
Case study: Tim Heavyside, Fletchers Real Estate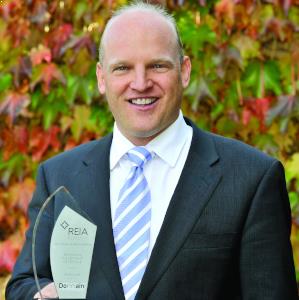 How effective are your referral relationships?
My business leads are generated in various forms. I put down the highest percentage of my leads to my referral relationships, [which] involves buyer's agents.
In business, diversification is key. My strategy is to have my fingers in as many pies as possible.
How many of your referral relationships provide you with 'real' leads?
The answer is I have many. I have a network and reach which helps me promote my business.
I have two buyer's agents who work directly with me at the opens/auctions, who call all of the buyers for each of our campaigns and provide our clients with exceptional service.
Both of my buyer's agents are hand-picked and personally trained by me in every facet of real estate. I consider them both 'best practice' in our industry.
How long have these active referral relationships been going on for?
I have been working on relationships for years. This includes past vendors, current clients [and] buyer's agents who work for me and in the industry.
How much business is referred to you and vice versa?
As much as I can.
I refer to a large network of people – agents within our company, external agents in Melbourne (outside of the Fletchers network), and agents in Victoria and interstate.
I don't have an accurate figure, but at a guess, I think five per month sounds reasonably accurate.
What would you say is the biggest advantage of working with a buyer's agent?
I provide our clients with a complete service.
I sell my buyer's agents hard in listing appointments so the advantage is twofold.
ABOUT THE AUTHOR
---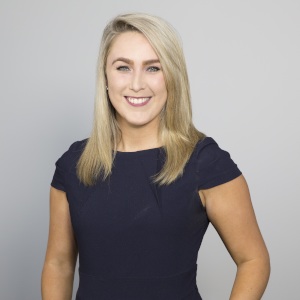 Emma Ryan is the deputy head of editorial at Momentum Media.

Emma has worked for Momentum Media since 2015, and has since been responsible for breaking some of the biggest stories in corporate Australia, including across the legal, mortgages, real estate and wealth industries. In addition, Emma has launched several additional sub-brands and events, driven by a passion to deliver quality and timely content to audiences through multiple platforms.
Email Emma on: [email protected]com.au