Why should real estate and mortgage professionals use WeChat? Few Australians realise how important China's homegrown social media is to closing deals. It has become a vital part of nurturing Chinese leads and converting them.
Most Chinese use WeChat far more than we use Twitter, Instagram and Facebook. WeChat is used for dating, networking, shopping, paying bills, ordering delivery, arranging business meetings and, yes, even exchanging all the information necessary to close a real estate or mortgage transaction.
And it's working. When you visit China, the first thing you notice is that people always have their phone in their hands. And WeChat is generally the app they are using.
While Twitter has 320 million users worldwide and Instagram has 400 million, WeChat has 697 million users.
You may have read in the news about all the exciting new features Facebook is planning. Tech industry experts aren't impressed. They say Facebook is just turning into a 'WeChat clone' by copying innovations the Chinese company pioneered long ago. 
WeChat's users want to rely on it for everything. Email is used much less. That's why I recommend you set up your own WeChat account, if you haven't already.
To do so, you just have to download the app and follow a very simple registration process.
Once you have your WeChat account, follow these suggestions for making the most of it.
1. No need for Google Translate
The good news is that you don't have to speak Chinese to use WeChat. The app's default language in Australia is English.
Better yet, if you are messaging with a buyer who doesn't speak your language, WeChat's built-in translation feature will make it easier to overcome the linguistic gap.
2. Make friends
When you are nurturing potential buyers from China who might be a few months away from purchasing, ask them to add you to as a friend on WeChat.
If they agree, that's a good sign they are comfortable with you. It also leaves the door open for you to nurture them until an eventual transaction. Unlike email, on WeChat you can be relatively confident they will see your every message.
If they turn down your request, they might not be serious buyers. You may also have done an insufficient job in your initial contact with the consumer.
3. Stay in touch
Now that you have connected with a potential buyer, stay in touch. Here are some ways to do it – use an online Chinese holiday calendar and send well wishes at appropriate times. The big dates to watch out for are Chinese New Year, Christmas (believe it or not) and Labor Day.
Continue to provide new and useful information every week or so. As you would for any client, make sure it is relevant to their interests and include links to your latest listings.
Our data shows us that education is the biggest motivation for Chinese buyers in Australia, followed by emigration, investment and lifestyle. If you focus on topics of relevance to these four key areas and educate buyers about your local market, your WeChat lead nurturing is more likely to be successful.
4. Embrace the QR Code
Most Australians think QR codes are useless, and for the most part in this country they are. We are helpless when we see one because few of us even know how to scan one.
But in China, WeChat has helped make QR codes both popular and useful. If you're working with Chinese buyers, you'll need to embrace the QR code.
WeChat has a built-in QR code reader and everyone on the app has their own unique code. With one tap on your screen, you can capture a potential buyer's contact information and generate a friend request. That's much faster than typing business cards into your computer.
A quick scan of the mobile phone has become the default way for Chinese consumers to interact with colleagues, customers, friends and real estate agents. When you meet potential clients from China, offer to let them scan your QR code. This is especially useful at events where you meet dozens of useful people in just a few hours. It makes follow-up a breeze.
If you do bother to hand out printed business cards in China, be sure to put your QR code on them, along with your old-fashioned contact information.
In the new era, Chinese use the phone, text messages and email much less than Australians do. WeChat is their platform of choice. You will find that it is a powerful way to build your business and make connections with Chinese buyers.
ABOUT THE AUTHOR
---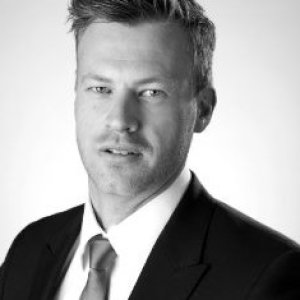 Gavin Norris is the head of Australia for Juwai.com, a Chinese international property website.