Most service and sales based industries will at one time or another face the dreaded fee or price objection from a potential client or customer. Michelle Williams explains how to deal with this difficult situation. 
Blogger: Michelle Williams, managing director, @home Property Management Solutions
In the current economic climate consumers are pulling the purse strings tighter than ever before. Thankfully in the property industry we have a little relief with substantial decreases in interest rates. Regardless of market conditions and the economy, sooner or later most of us face the dreaded "fee objection".
In my experience I have found that this is the most difficult area to negotiate particularly if your office commission rates are higher than the area average.
There was a time in my BDM role a few years ago where I started to experience much lower conversions (present to list ratio) my surveys indicated that it was mostly due to the difference in fees. I found it more and more difficult to sell our points of difference and secure the listing at the point of presentation. I knew we provided a much higher level of service but sometimes convincing the potential client was really challenging
It was time to do some serious research and find out what I was up against in the market place.
Have you ever had a client open with "I'm just shopping around to compare fees at this stage?"
It's a real tough one…do you give out the fees straight up so that the client doesn't think you have something to hide? Or do you decline to give the information until you have the opportunity to present your services? I struggled with this one in my mind for years.
I asked myself how I could get past this question by giving the answer without missing the opportunity to discuss what was behind the fee. Then it clicked! I would contact all of my competitors to and compare commission structures and use it against them. Obviously my competitors were not about to give that information to me personally so I had to be a little "creative" to get the information needed.
With the information gathered, I prepared an excel spread sheet and calculated each agent's fees over a 12 month period, in this situation I surveyed 10 offices. I calculated the costs using the average rent for the area and listed all of the extra fees. I then highlighted the offices with higher fees and those with lower fees. It was the most interesting exercise and the results really shocked me. I had always assumed our fees were the highest in our area based on what I had heard from potential clients. The trouble was, they were only looking at the percentage commission and not the all inclusive cost. After factoring every "extra" fee down to the dollar the results demonstrated that our office fees were actually average.
Now I was in a position to handle the fee objection because when I get that call, I can save the clients the hassle of doing the "ring around" to compare fees, I could provide this information for them. It would go something like this; "Mr Smith, I understand how important it is to compare fees, can I let you in on an industry secret? Management fees quoted can be very misleading unless you factor in ALL of the extras and know what questions to ask". We know this because we have conducted a very recent study gathering fees charged from 10 local offices. I am happy to go through the fee variations with you at a convenient time?
The response from prospective clients was amazing, they were so happy they no longer needed to go to the hassle of the "ring around" and when I had the opportunity to deliver our service I could run through my fee objection speech. I would always relate fees to something everyone has experienced, the best being cheap air fares…"they will get you with the extra baggage and the service will always be what you expect for a discounted fare!" I would explain the importance of choosing a property manager who will effectively manage the assets and protect from the risks.
A little bit of research can go a very long way when negotiating and dealing with objections? Think about how you can handle these objections in the most effective way. Try wherever possible not to deliver your fees or service offering over the phone unless you a dealing with a client interstate or oversees.
Do you best to find out what is really important to the client? Your mission should be to have them talking more than you. You will achieve this by being prepared with open questions like:

Have you had any experience renting as a tenant or as a landlord in the past?
What is the most important thing that you need from us? What are you main concerns about renting your property?
Have you had another opinion on the rental return?
Soon the conversation will develop and the relationship and trust will build.
Still not prepared to give you the business?
Try this one, "Mr Smith, I can share with you something from experience… if your property is not managed effectively you have a whole lot more to worry about that a few hundred dollars a year in tax deductable fees. Do you watch a current affair? Have you seen what can go wrong? Let me demonstrate how we manage those risks to make sure this doesn't happen to you".
Now is the time to pull out your marketing strategy, your service guarantee, explain the tenant selection process, provide examples of systems and reports, case studies, insurance information etc.
At the same time, be careful not to overwhelm people with information and avoid treating everyone the same, you should know enough about the client by now to tailor the presentation to suit the personality type and the individual needs. Now close the deal and get pen to paper!
NUMBER 1 RULE: ALWAYS ASK FOR THE BUSINESS… NEVER LEAVE WITHOUT ASKING.
ABOUT THE AUTHOR
---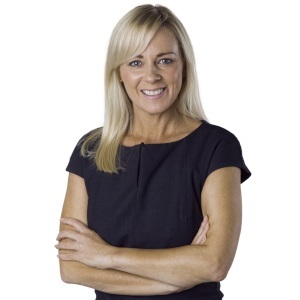 Michelle began her career in Property Management in 1997 as a part-time assistant property manager. It was not long before Michelle discovered this was what she was born to do. In 2009 she created @home Property to reflect her passion for the industry and commitment to service excellence. Michelle's love for property management is clear in her commitment not only to her clients and her team but also to the industry as a whole: she regularly shares her knowledge and experience with the next generation of property managers as a guest speaker at conferences throughout Australia and New Zealand.
In addition to multiple business accolades, Michelle's personal achievements include:
TCCI Tasmanian Owner Manager of the year 2011
Telstra Women's Business Awards (Finalist) 2012
AREA Property Manager of the Year 2013
REB – Property Management Office of the Year 2016
Make sure you never miss an episode by subscribing to us now on iTunes
And dont't forget to leave REB a review!

Listen to other installment of the Real Estate Business Podcast