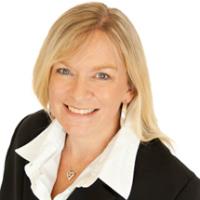 What should be straight forward, yet it is often so hard?  The answer is 'selling a rental'
Blogger: Sara Young, residential property manager, Realmark
I have been on three sides of the process. I have been a tenant, upset at the prospect of my home being sold; I have been a sales representative, frustrated with the obstacles of getting tenants to cooperate; and I have been a property manager, disgruntled by the thought of losing a property from my portfolio. This emotionally-charged process could be made easier for all involved, simply through communication.
Just a few simple steps could help:
When listing the property, the sales representative should advise the property manager before letting the tenant know.  There is nothing more awkward than the tenant calling and informing the property manager that the house is on the market. A friendly phone call can get the property manager onside from the offset.
Sales representatives need to be aware if the owner is in a current contract for their property management services.  Breaking the contract with their agent could result in the owner paying damages to break their contract. The property manager can advise of these liquidated damages.
Property managers should be equally open in communication with the sales representatives too. We do not own the lease etc. It is important to remember that these are the owner's documents. If the owner requests we share this information with the sales representative, then we must do so.
Try negotiating with the tenants.  An owner offering a rent reduction whilst a house is on the market can often get a much more co-operative tenant.  If the owner does wish to offer a reduction, it is often best for the property manager to organise this since they can ensure this is documented and trust software is kept up to date.
Follow the act. Sales representatives need to be aware of residential tenancy laws of their particular state. These can affect many steps in the sales process such as property access, home open days and times, notice periods and methods for entry, termination etc. You should also stay up to date on any changes in your state. Amendments to the Residential Tenancies Act in WA mean that home open access needs to be negotiated, must be then advised in writing and can no longer be held on Sunday's unless the tenant is agreeable. Entry can only occur between 8am – 6pm on a weekday, 9am – 5pm on a Saturday, or any other time agreed between the owner (or agent) and the tenant.
Set a plan in place. Organising and negotiating a four to six-week home open plan with the tenants will help reduce unexpected cancellations.
The sales representative should keep the property manager and tenant informed throughout the process. Likewise, the property manager should keep the sales representative informed of any tenant issues, such as arrears. 
If an offer is accepted, the sales representative should keep the property manager informed at each step of the offer process. An initial phone call could iron out any immediate concerns, but an email follow-up would help prevent any misunderstandings. The instruction to vacate needs to come from the owner so that the property manager can act on their instructions if notice needs to be issued. If vacant possession is required, it is important to be aware of your state's tenancy laws in relation to notice periods and service. Amendments to the Residential Tenancies Act in WA mean that a fixed lease does not automatically end. Thirty days' clear notice must be given to end the lease on its expiry date.
As settlement can often not go to schedule, it can be easier to have the settlement agent reconcile rent monies. 
Laws will differ from state to state, but most processes will be similar. If all parties work together, learn from each other, communicate and respect each other's role in the sales process, conflict may be reduced. 
ABOUT THE AUTHOR
---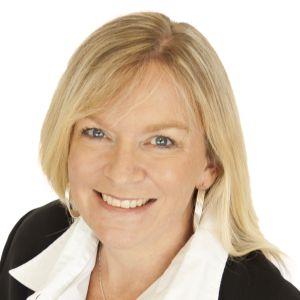 Sara Young is the corporate director of property management at Realmark.
Sara started her career in property management over 10 years ago and today advises and supports a team across 14 offices.
In 2006 Sara won the inaugural REIWA Award for Excellence in Property Management. She went on to achieve this again in 2012. These awards saw her represent WA in the National Awards for Excellence.
Sara strives to find innovative ways to streamline property management practice, enabling property managers to work smarter not harder. Sara is also proud to have helped Realmark create new innovative service practices, resulting in Realmark winning two 2013 Australian Business Awards as well as seeing Realmark secure a place in BRW's 2013 Top 50 Most Innovative Australian Companies.
Sara also has a passion for her team and was proud to train and mentor the 2013 Australian Real Estate Awards Property Management Rookie of the Year.
Make sure you never miss an episode by subscribing to us now on iTunes
And dont't forget to leave REB a review!

Listen to other installment of the Real Estate Business Podcast