Your property management agency's average weekly arrears figure could win you more clients. How? 
The new breed of savvy property investor knows that agencies with zero per cent arrears, or close to it, can make them more money, because it shows that a proactive arrears policy is in place.
So, investors are now doing their research and asking more questions, such as, 'What is your agency's average arrears percentage per week?'
Only property management agencies with a proactive arrears policy can achieve an average weekly arrears percentage of zero, or close to it.
This is what savvy property investors want. Why? Because this policy protects them by ensuring only the best tenants possible rent their investment properties. This can make them more money.
They know that an average arrears percentage per week of one per cent or more, however, shows that agencies have a reactive arrears policy, or perhaps no arrears policy at all! Savvy property investors are steering clear from such agencies.
Why? Because this policy offers them no protection, since the possibility of bad tenants renting their investment properties is higher; this can potentially lose them money.
So, how can you make your arrears policy 'proactive'?
It starts with your arrears reports being prepared and processed daily by your property managers (after rental payments from the previous 24 hours have been downloaded and receipted).
Tenants only just in arrears, for example, three days, but no more, then receive an automated reminder message by email or text. This message is also logged on your computer files in order to protect your clients, should a claim against landlord insurance be necessary if a tenancy ends in eviction.
After five days, a further reminder in the same format is sent to the tenants, this time with more urgency for action and warning of the consequences should they fail to pay.
Depending on your governing legislation, usually on day seven of arrears and the day before a formal breach notice is issued, a phone call is made to warn tenants of an impending formal breach being issued that will impact their tenancy history.
Tenants must understand the consequences of their actions, regardless of how good their history has been to date. Despite tenants' reasons for late or non-payment, or if you would prefer to give them the benefit of the doubt, your property managers must issue the breach notice on the day it can be legally issued. Does this sounds like your agency's arrears policy?
So, if prospective clients ask you or your property management team, 'What is your agency's average arrears percentage per week?', what should your answer be? Your answer should be zero per cent, or close to it.
Putting a proactive arrears policy in place to achieve this percentage could very well win you more clients.
ABOUT THE AUTHOR
---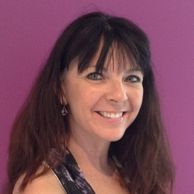 As a former member of the Real Estate Institute of Queensland Property Management Chapter and Property Chapter Committee for the Leading Agents of Australia, Jo-Anne Oliveri (CIPS, TRC) is often called 'the property management guru'. After nearly 20 years' real estate experience, Jo-Anne established ireviloution intelligence to lead positive change in this industry. ireviloution provides property management systems (training and resources), consulting, mentoring, workshops, due diligence and prognosis services to principals and their property management teams. This innovative service offers a world-first – online training that measures competency, monitors progress and teaches systems which streamline, systemise and simplify all property management processes.
Make sure you never miss an episode by subscribing to us now on iTunes
And dont't forget to leave REB a review!

Listen to other installment of the Real Estate Business Podcast