Over the last two years I've focused strongly on personal development and, like many BDMs, have listened to those who are very successful in our field.
Prospecting for new business doesn't happen overnight, and from my experience, the greatest rewards come from persistence.  
Over the last 12 months, four key areas of prospecting that have stood out are relationships, networking, current landlords and sales-only businesses. All four have had ups and downs but, overall, the results achieved have been worth the blood, sweat and tears.
1. Relationship with the sales team 
This was one of my greatest achievements, and I was fortunate enough to have a fantastic group of sales people to work with. The first step was getting to know each agent on a personal and professional level.
All agencies must encourage strong relationships and open communication between the property management and the sales team.
Once I had the confidence and the faith of the agents, the appraisals really stepped up and ultimately, the number of new managements I signed started increasing.
The power of the brand I was in at the time helped me to leverage off it and utilise a large sales team. They were the number-one team in the Hawke's Bay, New Zealand market across the board in residential sales. Therefore, there was real strength when I presented to new owners/landlords. 
2. Personal contacts and network 
This was evident as I had a strong follow-up system in place with all my contacts on my database. I had a number of properties come on board with me during 2014 due to experience they'd had with me.
The power of advertising through local print and flyer drops helped to educate the public that 'Andrew Williams is the Investment Property Specialist in the Hawke's Bay area'. 
3. Current landlords 
It was amazing to see the number of existing landlords who have other investment properties that the company wasn't managing.
The first thing we did was streamline and tidy up the property management division, i.e. we got stuck into the rent arrears and brought these down, handed back properties to owners who were not prepared to spend any money on them, lifted the level of communication to all landlords, but particularly the ones with vacant properties, had the property management team trained and upskilled, then communicated this all back to the market.
Once we had provided the extra level of service, we started to pick up the extra property opportunities that were sitting right in front of us. We found this to be a passive way of building good, solid business, and it also motivated our property management team.
We are focused on building clients for life!
4. Companies without a property management division 
I have developed relationships with sales agents from offices with no property management team. By supplying investment advice, rental appraisals and general rental market knowledge for their clients, I create an element of trust which results in new managements.
This is going to be a target market for me in 2015.
In conclusion, 2014 has been a big year – very challenging, with moving between agencies, and fortunate enough to achieve some great results along the way.
The move now to Tremains Rentals is a very exciting opportunity, and one that is going to be dynamic for growth for the team.
My own goal is to beat Tara's record year of 268 new managements! I have also taken on a role of more responsibility, which will provide more challenges and success in 2015.
My connection with the BDM Academy and its Ultimate Members has provided me with ideas, support, motivation and the desire to succeed. 2015 will be a big year with the Academy, especially around ideas and the "bigger picture" stuff.
We, as a company that is growing a property management portfolio and team, are in for a huge year, and we can't wait.
ABOUT THE AUTHOR
---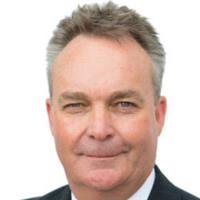 Andrew through owning his own business has built up a wealth of knowledge in sales, marketing and management. He has extensive customer relationship skills and enjoys working with people and people like working with him. Having had a long career in Property Management, Andrew comes to Tremains with an in-depth and detailed knowledge of the industry. He is a regional and national award winning Business Development Manager for property management.
Make sure you never miss an episode by subscribing to us now on iTunes
And dont't forget to leave REB a review!

Listen to other installment of the Real Estate Business Podcast