––In Part 1 we started to look at how to build a profitable department, taking a look at our current position and planning. In Part 2 we checked execution and accountability. Now, we delve into the people component of setting a budget for a profitable department. 
People 
Achieving your business goals is as much about you as it is the people in your business. 
You could not manage the business on your own, so why try to manage the most important aspect of it alone? In a team business, it is the team that builds a profitable business. 
I call this "profit through empowerment". Empower your team to create a profitable business. Many business owners are sceptical about sharing the financials with the team. I hear comments such as "oh, if they know how much I make they will want more money ... they don't need to know that, it's not relevant to them". 
Guess what? This could not be further from the truth. Your team understands that you are in business to make money. Yes, they in turn want to make money, but for many money is not their key driver. If it is, well, my philosophy is the more the more. Additionally who wants to work for an underperforming business? I have had some fantastic success on working with this principle alone. 
Share the current business position and goals, as well as the individual's goals. Use this in creating the plan, the plan to meet all goals. 
Try this equation 
GOAL – CURRENT POSITION = GAP 
GAP x PEOPLE = PROFIT 
Next blog we will wrap up this series on creating a budget for a profitable department by looking into how we can employ empowerment. 
ABOUT THE AUTHOR
---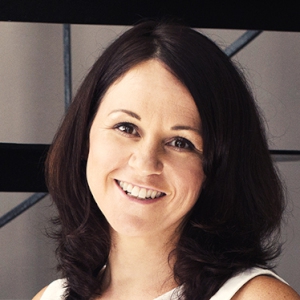 Fiona Blayney is the managing director of the highly successful consultancy, coaching and training business Blayney Potential Plus, specialising in estate agency services in Australia, New Zealand, the UK and the US. Over the past eight years she has developed a reputation for being one of the best business strategy and growth specialists around.
Fiona's energetic and motivational presence has ensured her popularity at industry events. She regularly performs keynote presentations for many of the leading industry groups both in Australia and abroad, including the National Association of Realtors (NAR) in the US and the National Association of Estate Agents, England and Scotland.