One of the trickiest things property managers always approach me about is how to keep on top of all their calls and emails.
Sadly, one of the biggest sources for complaint I have seen over my career has been around property managers not responding to clients and tenants.
The big question is, how do we resolve this? 
The first suggestion I have is that when you meet someone new, ask them how they would like to communicate? Do they prefer phone or email, do they use text or is a fax machine their style? Everyone's preference is different and it seems if we don't get it right, people are often highly offended by whatever method we choose. So take out the guesswork and ask them, and note it in their file.
The use of automated systems to communicate is great – it's a foolproof response, such as arrears follow-up by SMS or repairs by email. Letting your clients and tenants know about this process in advance, such as at the beginning of the relationship, is paramount to successful communication. This way they are prepared when you communicate in this manner.
These systems are designed to allow you to be a relationship manager and focus on ensuring the needs of your clients and tenants are met. Using them will allow property managers to manage larger portfolios. If not used correctly, however, you risk damaging a relationship.
Another key to managing the volume of your emails and phones calls is to work out why people are contacting you. What is it they want? Could you have contacted them first, on your terms, in your time? For example, if they are calling because they want to know where their tenancy application is up to, maybe look at your current processes: perhaps consider including more communication steps to avoid the calls or emails.
If people are calling you because their repairs have not been completed, perhaps look at your follow up processes with the tradesmen. Maybe tenants need to be advised which tradesperson has been instructed to attend, then if they fail to hear from them they may make contact directly to arrange a time for the job.
Last, set yourself specific timeframes for responding to emails and calls. These times could be each morning, at 1pm and before close of business. That way you can sit for an hour and dedicate all your focus to the task at hand.
Those of you who have worked with me before know I often respond with "thanks for the email, I will get back to you with a response by the end of the week". This comes from many years of being taught that I don't have to resolve every issue as it hits my desk. I can respond and give an ETA on the resolution. 
By asking how your clients would like to be contacted, addressing the reason people are calling you, setting up appropriate automated responses and adjusting your processes to contact them first, you should be able to ease the number of phone calls and emails you receive each day.
ABOUT THE AUTHOR
---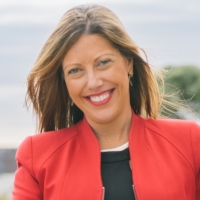 With 20 years' experience within the real estate industry across sales, property investment management, team performance, training and consulting all over Australia and New Zealand, Amy Sanderson knows how real estate agents think and feel. As network performance manager - property investment management for LJ Hooker, Amy is responsible for the leadership of systems development and up-skilling of LJ Hooker's property management operations across over 650 offices in Australia and New Zealand.
Make sure you never miss an episode by subscribing to us now on iTunes
And dont't forget to leave REB a review!

Listen to other installment of the Real Estate Business Podcast