A benchmark national survey of property sellers by CoreLogic has highlighted the need for the real estate industry to dramatically improve levels of customer service.
The survey of 300 property sellers from around Australia found that 31 per cent of sellers would not recommend their agent.
Everyone knows that referrals are critical in a service industry for winning new clients – a fact supported by this survey, which found that 36 per cent of sellers choose a real agent based on the recommendation of friends.
It is therefore shocking that one third of property sellers said they would not recommend their agent to prospective property sellers as indicated by this survey.
The fact is that sellers are more educated and this is also reflected by the survey, which found that 55 per cent of those surveyed said they read up on local market conditions before selling.
This research by vendors also applies to the selection of their real estate agent with 58 per cent of those surveyed saying that they choose their agent based on seeing them successfully operating in their local area.
This survey underlines the new market reality that vendors are getting smarter and desire a long-term relationship from their real estate agent.
In addition, the survey revealed the four top attributes sellers were looking for from a real estate agent where open communication, transparency, empathy and loyalty.
Professionals has also done extensive research on our customers and their journey in selling their home.
We have invested in this research because one of the key values of our group is 'we think customer'.
Professionals' own research has revealed that this sale journey has changed dramatically in the last 10 years.
For example, there are now many more touch points prior to a prospective customer coming to our website, sending an email or picking up the phone to call.
Providing great value to those specific touch points that matter to them is a key part of 'delivering remarkable service', which is another of our group values.
To achieve the optimal satisfaction outcome for our clients, we are now "challenging the status quo" in our training programme by focusing more on the customer experience compared to traditional sales training.
A major part of ensuring 'we create meaningful impact' and consistency of service standards across our group involves applying our group values to all that we do, which results in a culture focused on the long-term relationships with customer, rather than the short-term gain of one transaction and the commission.
ABOUT THE AUTHOR
---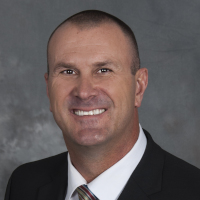 Shane Kempton is the chief executive of Professionals Real Estate. He is an experienced, well-respected real estate identity and chief executive committed to effective development of teams. His reputation is built on honesty, integrity, confidentiality and ethics, all highly valued traits of this influential leader.