Through my travels and sales, I have seen many rent rolls transact at good solid multipliers and some at well below average multipliers.
One thing is for certain: the better above average commission rates, the better chance of achieving a higher than average multiplier on your rent roll sale. Seems logical right, however it isn't that straightforward.
I am seeing more and more purchasers look closely at the average PM commission rate or percentage when deciding how much of a multiplier they want to pay for a rent roll. With the advent of more specialist PM businesses/agencies and number of new entrants, coupled with offers of "3-months free management commission", the competitive landscape is even bigger and more cut-throat. Therefore, it is most important that you first look at your rent roll average management commission or percentage, before deciding on whether to accept a higher or lower average than yours. Of course if it's higher, then you should pay market or an above average multiplier.
In metropolitan Sydney in particular, vendors are asking for $3.50 or more even if they have a below-average or average property management commission business. So what is average? In Sydney it is very common to see 5.00-5.50% per cent plus GST. The further west you go 6.00-7.50 per cent plus GST on average. As you go north, south or west of metropolitan Sydney the average jumps to 7.00-8.50 per cent plus GST. In ACT it sits at 6.00-8.50 per cent plus GST with more rent rolls on the higher side of the scale.
It is important to note that regardless of the average, there has to be a flight for quality in the rent roll in order to achieve a sustainable average income per property per annum. What do I mean by this? In order for a rent roll to be profitable, it needs to generate on average a minimum $1,300 per property per annum. I've seen some as low as $950 per property annum, and the vendor still insists they want $3.50 multiplier in Sydney metropolitan. It is hard to justify this to purchasers when they are becoming more and more astute at purchasing rent rolls.
At the end of the day it comes down to profitability on your rent roll. Property management is time-consuming, labour intensive and hard work, therefore you must be in it to make some good money, otherwise you're letting your landlords run the relationship.
My top tips for profitable rent rolls: 
Walk away from lower commission landlords and properties unless they come with multiple properties and/or above average rents.
Educate your property management team to have an attitude of quality over quantity.
Maintain and insist on marketing fees, sundry fees and also re-let fees. I see these disappearing from rent rolls at a time when it is important to be growing this as your icing on the cake as far as rent rolls are concerned.
ABOUT THE AUTHOR
---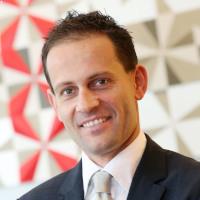 Matt Ciallella is the founder of mc rent roll broking, a specialised rent roll and business broking service for real estate agents, assisting both residential and commercial agents with rent roll sales, agency sales and rent roll transition management as well as strata agency sales. The focus of Matt's work is to simplify the process of selling and buying a business or rent roll by clearly outlining the sale process with vendors and buyers. From the initial meeting until transition, mc rent roll broking aims to understand individual and business goals and is committed to providing agents with personalised and supportive service.
Make sure you never miss an episode by subscribing to us now on iTunes
And dont't forget to leave REB a review!

Listen to other installment of the Real Estate Business Podcast