Real estate agency business owners are always looking for ways to grow the property management section of their business, but one of the most important ways to grow the business' rent roll is commonly overlooked.
It's also not encouraged or driven enough. Here's a really important question for real estate business owners to ask themselves: Are you using your sales team to help grow your property management department?
Let's look at three key ways real estate agency business owners can use their sales team and their resources to assist in the growth of the businesses property management department.
1. Offering good commissions for property management leads
Money talks. If you're offering good commissions to your sales consultants for property management leads that convert, your sales team will bring in the business. I don't think it's enough incentive to offer sales consultants one week's rent and the listing should the client sell the property, as there are no guarantees the customer will sell.
Most real estate businesses charge a letting fee as part of the leasing arrangement. Why not offer a substantial part of the letting fee to the sales consultant for bringing in the business? It then becomes absolutely worthwhile for them to be asking the questions and offering property management services when doing their own marketing and prospecting.
Offering an attractive commission structure is only part of the system. Setting offices KPIs, training sales consultants and making it part of their business sales targets is important in creating a culture within the office to assist in the growth of the rent roll, whilst also being financially rewarding for the sales consultant.
2. Leveraging off sales consultants' individual marketing
Most sales consultants' marketing efforts are generally a personal investment. As a real estate agency business owner, could you see value in contributing to the marketing of the individual sales consultants to assist in the marketing of your property management business? If you want your property management business to grow, you'll be investing the money anyway, so why not consider this?
Let's look at letterbox drop distribution as one example. One side of the flyer promotes the sales consultant and their recently sold or listed properties. The other side will offer property management services. Now you're offering two services at once and maximising the office's potential business. It's also a great way to keep sales consultants motivated and helps with their cash flow by supporting their individual marketing and being mutually beneficial for both sales consultant and the real estate office.
3. Making use of all your sales consultants' database contacts
From open home visitors to appraisals clients, the office should have a dedicated system in place that makes it easy for sales consultants to upload all their customer data, and then a structured prospecting plan to market property management services to those customers. Again, this comes back to the office having a system in place that requires the sales consultants to submit customer data on a weekly basis.
Using a combination of email marketing, SMS/push message marketing and personal letters, your real estate business can offer property management services to those contacts on a regular basis. Many real estate businesses fail to take advantage of the leads that their sales team are collecting. At the end of the day, those leads belong to the business. It makes good business sense to be prospecting to as many company contacts as possible.
As a real estate business owner, if you're not already implementing these points mentioned above, now is a good time to start looking at introducing this model within your business. It provides your sales team with more avenues to make a good income and increase staff productivity, assist in retaining sales staff whilst also providing new agents who are paid a weekly wage more avenues to earn an income in addition to property sales commissions. Added sales targets and KPIs give sales consultants a desire to achieve whilst also building your property management portfolio of clients for the business. It's a win for both agency and sales consultant.
ABOUT THE AUTHOR
---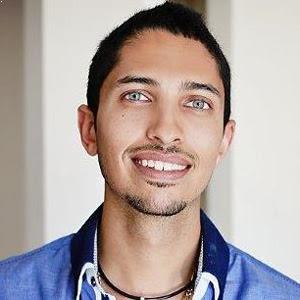 As managing director of Realworx Marketing Group, Alistair has extensive experience helping real estate agencies grow and develop their business, particularly through sales training and new technology. Alistair specialises in innovative app development and is the founder iCard – an app designed to help businesses showcase their expertise while allowing customers to create and share referrals through social media platforms.
Make sure you never miss an episode by subscribing to us now on iTunes
And dont't forget to leave REB a review!

Listen to other installment of the Real Estate Business Podcast