Last month saw the announcement that NSW Fair Trading are conducting a review on the property industry training standards. About time, we say!
In particular we would like to see some reform around who is qualified to manage trust accounts and here's why: In a world where scammers try to trick you, it is difficult to trust just anyone. Clients entrust millions of dollars to real estate agency trust accounts and want to know their money is looked after by the best in the industry. One has to question how anyone can be the best when a trust accountant does not need a specialised qualification. Sure, experience and references are great. But, how do employers and their clients trust someone without that qualification that proves they understand the requirements that govern the management of trust monies?
Too often the truth is buried beneath false references, and experience is difficult to prove until too late. One mistake can cause an agency a lot of trouble – financially and to their reputation, let alone to their clients. Most real estate agents have little experience managing trust accounts and it is not covered in any great depth when studying for a real estate licence. The last thing a licensee wants to do is hire a bookkeeper or an accountant who has little or no experience managing trust accounts. Any mistakes reflect badly on the agency.
A great accountant with years of experience may not be a good trust accountant if they have never done it before. Why? Trust accounting is specialised working with millions of dollars held in trust for many clients. Trust account management is complex. It takes intricate knowledge of the specific legislation that governs this area to work without making mistakes.
Ongoing training is vital. To do the best job in any area, it is important to keep up with the way that things change. Here are a few things it is important to know about managing trust accounts in a real estate agency:
Keep everyone's money separated. Money is money. Or so we all think. But in real estate agencies money flows through so many trust and business accounts it can make your head spin. Trust accountants need to know the difference and not make mistakes. It is up to them to check all the money is receipted to the correct ledger account and trust money goes through the trust account, not the general account or any other non-trust account.
Keep transparent records. This is simple, or so you may think. With ledgers, receipt books, cheque book registers, statements, journals, reconciliation statements, a register of bonds and duplicates of deposit forms, the list is never-ending. And then you need to know how to use these records correctly and how long to keep them.
Keep up with commissions and payments. That is the easy part. Right? You just have to write out a few cheques and everyone is happy. No? It takes careful planning, organisation and knowledge to ensure payments come and go from the right trust accounts, especially when it comes to performing sales settlements and transferring funds from interest bearing accounts.
Keep up with legislation. Special rules and regulations govern how trust accounts are managed and they often change. While ordinary, everyday accountants and bookkeepers are great at what they do, there are instances where they have missed important changes in the legislation that cost clients in breach notices and fines.
Already the real estate industry has a stigma for questionable dealings, so hiring people with a specialised qualification in trust accounting improves the public's perception and lifts industry standards for everyone. 
Do you welcome the Fair Trading industry review? What changes would you like to see in respect to training standards? Do you think that training standards need to improve or they're just right?
ABOUT THE AUTHOR
---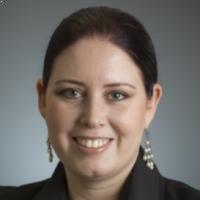 Jane is a licensed Real Estate Agent & Strata Manager in NSW. She has 18 years industry experience, 15 of which have been spent directly in Real Estate, and 3 years as a trainer.
Jane established End of Month Angels in 2012, a consultancy firm specialising in providing trust accounting solutions for busy agencies.
As a trust accounting trainer at the Australian College of Professionals and Real Estate software trainer, she is constantly engaging in professional development in order to stay on top of legislative requirements to ensure that clients receive the highest level of service available.