When speaking with principals, most have some understanding of their critical numbers when talking about property management.
However, after probing in depth, it becomes apparent, at best, they can reiterate what they see on their statements, but have no real understanding what goes on behind the scenes.
As we discuss the matter further, it becomes clear their forte is sales and they can give infinite information relating to this division of their business. Does property management not merit the same enthusiasm?
When we dig deeper into the content of their understanding, we inevitably speak of management numbers per property manager. This is where the principal will state, "I've been advised that to create the return on investment I need to have 250 managements per property manager with no assistant".
Figures are a wonderful thing and, yes, we need them for guidance, but my guess is that these people have not worked within any property management division to give such advice.
Your office numbers may be based on having 250 managements, but have assistants. I have experienced first-hand the high burn-out rate, regular loss of managements, disgruntled clientele, and continual parade of RTA or QCAT hearings. I see these offices running campaigns discounting their service fees, I hear the comments that potential clients make and I often wonder, "Do the principals of these offices stop to wonder what's going on?"
I also have first-hand experience within offices that have smaller ratio of managements to property managers with assistants that are charging the higher management fees along with lease renewal fees successfully.
As a principal, you should be completely aware of your actual critical number of managements, not what you're advised. What fees are you charging? Are you a low-fee-for-service office or are you charging what your team is worth?
Therefore what is the right question we need to be asking ourselves when determining whether being service-based or numbers-based creates the greater return?
When considering this question, what components should we include? What source base is being utilised by principals when obtaining and monitoring their information? Are they seeking information from people who have actually worked within sector of the industry? What is actually critical information against wants-versus-needs information?
Consider your options –  numbers versus service; what exactly is this concept?
Numbers can be effectively managed without the continual loss of managements, clients serviced, maintenance completed within an appropriate timeframe, lease renewals completed monthly, routine inspections completed and reports sent. Communication to landlords or tenants can be returned promptly, invoicing to tenants for utility services, out-of-office costs such QCAT hearings and mediations, plus overall business expenditure can often be capped at a low management fee, and no additional charges passed onto clients. Yet your clients may still not happy with the service your division provides.
Service that is provided on a continual basis is often under-promised but over-delivered. Clients are happier, retention of managements and staff, maintenance timeframes, routine inspections and reports, lease renewals with increased rents, re-lets with increased rents, fees charged to clients applied and paid, invoices sent out and fees charged to clients, QCAT hearings, mediations –  the overall business expenditure is cheaper due to the retention factor alone. Higher management fees along with additional fees for service are being paid by the same clients who, months before, were paying lower fees.
What I have found is that numbers-based offices tend to be reactive or crisis managed and, at times, toxic work environments. Service-based offices tend to be proactive, calmer and vibrant work environments.
Finally it is not about numbers for our clients; it's about service. If they receive good service, they will pay for it. You as the principal should be able to break down the true cost of losing just two managements per month or the cost of losing one staff member in a given year; include these with your business expenditure, and then work out what actual service it requires to maintain all of your managements.
A wise man once said, "Less is more." It's worth investigating sometime. If you choose your managements, your team, your clients and your tenants carefully, then less time will be spent in discussion over lack of maintenance, or lack of communication, or no routine inspection for the past 12 months, or when the rent last went up. All of these are critical to your true figures for your business.
ABOUT THE AUTHOR
---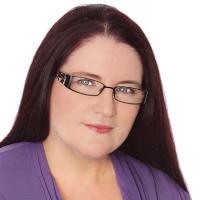 Deborah ensures compliance of management systems through conducting weekly and monthly audits, staff training and coaches, mentors and trains asset management
teams. She ensures her clients gain growth within their market place.
Previously, Deborah has helped guide asset management teams to achieve high levels of professional and personal satisfaction. Now she assists principals to gain a higher return on their investment, as well as assisting with strategies on retention of staff and managements alike, by enhancing productivity and efficiencies within the workplace.