Traditionally, as business development managers, we have undertaken several methods to secure new business. However, in 2016 Australia Post is changing the game as we know it.
With post now costing a minimum of $1 per small envelope; the cost of direct mail has "sky rocketed". We all know how important direct mail is – most owners of investments do not live close by, so dropping DLs in your local area is not very cost effective. So what now?
This is the year we as agents must grow. We must take our advertising to the next level to directly market those who are not situated within our core trade area. Let's be honest, this day has been a long time coming – just as we saw the days of print media slowly slipping away.
Email is the direct mail of 2016. It is now more important than ever to have and maintain a database complete with email addresses and phone numbers. If you have not started your database yet – get going or soon you will no longer be listing prospects like a pro!
Utilise this year to grow your contacts and use and create your database. If your office has a CRM (most do) study it, learn the best way to advertise via email and track your results. This will lead you in good stead moving forward.
If your company does not have a CRM, look into one or utilise a program such as Mail Chimp to send your emails and track the results – it's free to use the base system.
From here, we need to get their attention quickly – we don't want to be just another email sitting in their inbox waiting to be deleted.
Don't use a weak subject line
The subject line, as well as determining whether the email will go through to the junk mail, will spark the interest of the recipient. This is the deciding factor as to whether or not they will open or delete the email.
Include valuable content
The reader will be using their valuable time to read your email – give them value. Remember the old abbreviation "WIIFM" (what's in it for me?); this will ensure that they will continue to read your ongoing emails. This also enables you to build a relationship with the reader. Personalise it – let them get to know you and your results.
Don't email too often
If you are constantly flooding their inbox, they will probably choose to unsubscribe. You must find a balance here.
Proof and proof again
Make sure you proofread all emails prior to being sent. Remember, as soon as you hit the send now button, you can't undo it!
You must also ensure that you abide by legislation. This means you must have your company details on the email and also have a provision for the recipient to unsubscribe.
Remember, this is the way the industry is headed – jump on board today so that you aren't left behind!
ABOUT THE AUTHOR
---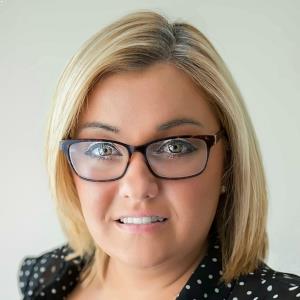 Throughout her 13 years in real estate, Cristel has demonstrated sheer drive and determination to get the best results.
As a fully licensed estate agent, Cristel has proven herself to be an expert across all facets of property management, working as a property manager, department manager as well as vast experience in trust accounting and leasing.
As business development manager within her property management team, Cristel displays leadership, commitment and a strong work ethic every day which assists her in helping owners meet their expectations.