Despite what the media has been portraying, it is a tough rental market at the moment.
There are still so many tenants who are vacating properties to buy their own homes. With current interest rates at their lowest, paying a mortgage is now cheaper than paying rent. I have now heard this from numerous tenants. They may not be buying in the same suburbs they are leasing in, but they tell me they have the chance to stop paying someone else's mortgage and invest in their own home with more security. There are so many new buildings and developments happening in Sydney. This, in turn, is causing rents to be very competitive; there is so much more choice of different styles of properties and tenants can now choose where they prefer to live as opposed to what they could afford two years ago.
Tenants are now very meticulous in what they are after – they are taking their time to look around at several properties and put offers in that are lower than the asking rent. To lease a property quickly in this market, the property has to presented immaculately, be in the right rental range and have excellent advertising that must include internal photos. As agents, we should also be advising landlords if there are any upgrades or renovations the property needs. This will appeal to more tenants and will benefit their property in the long run.
A few years ago, lines for rental open homes would be down the street. People would arrive early, apply at the open with all their documents and offer to pay six months in advance just to secure the property. Once the interest rates increase, the market will change and it will soon become a landlord's rental market again.
ABOUT THE AUTHOR
---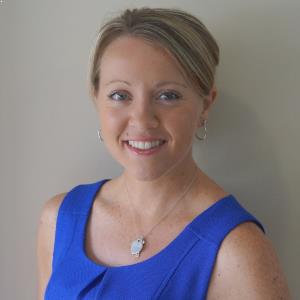 Kylie Meier is a licensed real estate agent who has developed a strong reputation within and around Sydney's eastern suburbs as a senior property manager for over 13 years. Kylie is now packaging all of those hard-earned skills, knowledge and experience into a new role as business development manager at MyPlace Estate Agents Zetland.
Kylie started her career in real estate at a young age and has consistently received many accolades. Winning top awards such as Property Manager of the Year nationally for Outstanding Property Management two years running and also winning the Property Management Chairman's Club Award - a prestigious award achieved in her previous role.
Make sure you never miss an episode by subscribing to us now on iTunes
And dont't forget to leave REB a review!

Listen to other installment of the Real Estate Business Podcast