Property management businesses are now waking up to the fact that great client relationships are the only real assets they have.
The client's subjective, personal rating of the service he or she receives is the single most important measure of success, and clients are increasingly aware that they are being courted by many suitors.
Surveys show that people are less happy with the service they receive today than they were in years ago. In the past, dissatisfied clients tended to stay passive and instead of complaining, they would simply wait for the opportunity to take their business elsewhere.
Dissatisfied clients today are now more vocal and are no longer hesitant to complain about the service they are receiving, particularly with the increasing popularity of online review sites. Is the service getting worse? Or have their expectations have been unduly raised by all the hype and marketing promises about service over the years?
Overall, service in property management today has dramatically improved when compared to what it was decades ago. Property management staff are generally helpful, service is faster, recompense is easier to receive when we complain and many more practitioners have acquired at least some sense that they are there to help the client rather than to deal with them at their own convenience.
So why is there dissatisfaction? It's simply because we cannot see service (or much else for that matter) objectively. Service hasn't become worse. It simply hasn't improved as fast as we expect and demand. Individual clients, at least, are starting to assert their power more and more.
The good news is that we now appear to be in an age where companies do take the client's experience more seriously. They have to, because today's clients are better informed, have greater mobility and are more protected by legislation. Plus, they are more fickle!
Doing that little bit "extra" for clients
Extras are those one-off client experiences that create the lasting impression about the service provided by you and your agency. If an extra is delivered to a client that is not part of the standard process, the client will have an emotional response (their feelings will be positive towards the agency). Spend more time thinking like a client and offer what they need.
Clients want to know:
What are the benefits to me?
How much will it cost me?
When can I get it?
Do you really care about me?
As you know, not all clients and their needs are the same. Yet, some agencies still continue with a "one size fits all" approach. What about a smorgasbord approach to service? Let clients choose what services they want from you and leave what they don't. Or what about service packages based on the needs of the clients? What do they want? ... Ask them!
ABOUT THE AUTHOR
---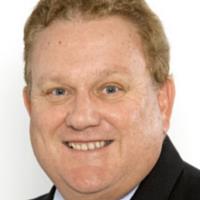 Bob is one of Australia's leading authorities on residential property management. In 2005, Bob launched a property management procedural system called "The Bob Walters Property Management System", a 1,200+ page "property management business in a box". This System has been purchased by more than 400 agencies across Australia and New Zealand. He is also Australia's largest selling author of property management audio/visual training products.