Many agencies put a lot of effort into creating a great 'first impression' for their clients, but few actually deliver an awesome customer experience.
While great first impressions give that instant 'wow' factor (think sleek, contemporary offices, eye-catching branding and glossy brochures), it's the entire customer experience you create for your landlords and tenants that results in long-term clients and referrals for years to come.
All that glitters is not gold
Recently, I was looking to book a hotel room. The hotel I went with came highly recommended, with a long list of fantastic reviews: "It's really lovely", "Close to everything you need", "It's a brand-new building" and "Such a great price!".
Going ahead with my booking was an easy decision. Checking into the hotel, however, was a very different scenario.
In the lead-up to my stay, all I could think about was how amazing this hotel would be. And on first impressions, it was. The building was impressive and beautifully designed. The brand-new interiors were fresh and clean and the modern decor reflected a cool hipster vibe.
But as I approached the reception desk to check in, I was greeted (or rather ignored) by two people with their heads buried in computer screens. After waiting for what seemed like an eternity for them to look up, I was finally addressed with a lukewarm "May I have your credit card please, sir?" Really?! Not exactly the enthusiastic welcome you would expect for a new customer!
Mr 'Un-Hospitality' was only interested in listing the technicalities of my stay: "Your room is 302. You'll find it on level three. Checkout is at 11am. Oh, and if you need anything, just dial 0 on the phone in your room."
I may as well have been greeted by a robot!
There was no 'Hello' or 'Welcome to our fabulous hotel'. There was no, 'How was your flight?' or 'Have you stayed with us before?'. They didn't even make a fuss about their fabulous new hotel with all its bells and whistles.
This was clearly a business based on a purely transactional model. Just check each person in, then swiftly move them along.
The problem is, simply relying on your product to attract clients will never be enough. It's the experience you provide that sets you apart as a brand and a business (and retains your clientele).
Delivering on your promise
Just like we choose a hotel based on the great reviews it receives, a new landlord usually chooses an agency based on what they have heard about it or, indeed, the BDM in front of them at the listing presentation.
The BDM will sit in the landlord's lounge room and describe all the amazing benefits of signing with them – how great their agency is, how they'll secure the perfect tenant and the great service provided by the property management team.
It's an enticing promise. But will the agency deliver?
You want to make your client feel awesome at every stage of doing business with you. You want them to be seen, heard and acknowledged – to be appreciated for choosing your agency.
Let's look at the ways you can ensure your clients receive an awesome customer experience:
For landlords
Offer to help: When a landlord receives their very first end-of-month statement, give them a call and offer to go through the document with them. They'll appreciate you helping them understand how to read it, and it will give them the opportunity to ask you any questions they may have.
Proactive feedback: Don't wait for a landlord to chase you for updates during the leasing process. Instead, call them at least three times a week with regular updates about the potential tenant's interest and/or feedback. In addition, ensure you call them every Saturday and Monday with a full report on each weekend's open.
Make it personal: Nothing says 'I care' more than a handwritten note. Prepare a handwritten thank you card in advance so you can leave it in your new landlord's letterbox after winning the listing. Highlight in your note how excited you are to work on their behalf and start the leasing and management process for their property.
Share your expertise: Owners are always curious to know what their property may be worth, so if a property goes up for sale in the same street or around the corner, call the landlord and let them know. Every time there is a new sale in the area, the value of their property can increase. Therefore, providing them with sale updates may alert a landlord to use equity they didn't know they had and invest in another property. Another property means another management.
For tenants
Make it about them: The lease sign-up appointment is the perfect opportunity to make your tenants feel fully appreciated. Rather than just focusing on their legal requirements as a tenant, highlight that they're an important customer for the agency too. You can share with them what to expect from you as their managing agent and introduce them to your routine inspection process and how photos and videos protect all parties involved. Most tenants can feel intimidated by inspections and worried you'll take photos of their personal belongings. Reassure them by showing them examples of what a routine report looks like.
Warm welcome: Providing tenants with a 'Welcome to your new home' gift when they first move in is a wonderful gesture. You can include helpful information such as the garbage collection night and council pick-up days, guides to the local area and community events, and discount vouchers for local restaurants or cafes.
In the loop: CC the tenant on a work order sent so that they know a tradesperson has been engaged to attend to their repair request. The tenant then knows you've got onto the repair, and they have the contact details of the tradesperson.
If you create a customer experience that surprises and delights your landlords and tenants every step of the way, you're guaranteed to have clients that will love doing business with you for life.
ABOUT THE AUTHOR
---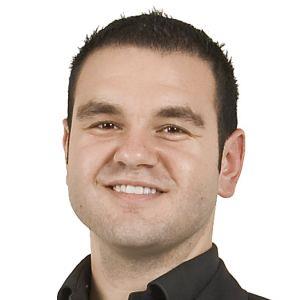 Vasili is committed to lifting the benchmark in superior property management services with in the real estate industry.
With close to 14 years' experience, Vasili is armed with unlimited energy and enthusiasm. Vasili has successfully implemented new processes and procedures, systems and technology platforms enabling real estate and property management businesses to establish an impressive market share.
One of his keys strengths within the property management area is winning new business, business development strategies and building organic rent rolls from scratch. One of his more notable achievements is building a rent roll from zero to 1,000 in four years for one of Sydney's top real estate agencies.
With this passion, an infectious energy comes from Vasili, which is truly motivating and inspiring. He also prides himself on facilitating excellence and helping others achieve their dreams, goals and ambitions.