Landlords often have underlying worries about their investment properties. Here are eight of the most common fears and the best way to address them.
Blogger: Peter Gianoli, general manager, Investor Assist and ABN Realty
Having worked in the property industry for several years, I have heard every fear imaginable from my clients. Obviously, as a property investor and a landlord, they want the best for their property and the highest possible returns, with a minimum amount of fuss.
Luckily, this is where having the assistance of an experienced and reputable property manager will help. I have documented some of the most common fears shared with me over the years by my clients and the responses I often provide them. Hopefully, this will also help you to ease your clients' fears and concerns, making their investment process hassle free.
1. I will have to pay a fortune in maintenance and upkeep if I own an investment property
Response This is not necessarily the case but some houses are better suited as an investment property than others. A rundown, ramshackle old home in need of TLC is not the best choice for an investment property as it will only create headaches for everyone. New properties are recommended as you can claim full depreciation, plus the workmanship and appliances are usually still under warranty. I also recommend any property you choose is made of durable, low-maintenance materials, plus all fixtures, fittings, window and floor treatments are hard-wearing and easy to clean.
2. I am not getting enough rent for my property
Response As a property manager, I am able to provide a clear reasoning for your asking rent, plus evidence of other rental properties in the local area to support the argument. It also doesn't hurt to jump online every couple of months to see how many rental properties are available in your local area and how much other landlords are asking for. You should keep your finger on the pulse as it's your investment property and ultimately your responsibility.
3. If I put the rent up, my tenants will leave
Response If you are being unreasonable in your expectations, there is a good chance they might leave. But if you are asking for a fair rent that is in line with industry averages for your local area, your tenant should have no reason to argue or look elsewhere.
4. My tenants won't look after my property
Response Your tenant has a legal obligation to look after your property but unfortunately sometimes malicious or accidental damage can occur. A good landlord's insurance policy will help to put your mind at ease and will cover you for repairs and any loss of rent while the damage is being fixed. It's a worthwhile tax deduction and definitely worth considering.
5. I should have rented it furnished
Response In most instances – especially if you are looking outside of inner-city locations or remote locations – the highest proportion of rental demand is for unfurnished or partially furnished properties. This is because most people have their own belongings and furniture which they want to bring with them. I recommend you research the area where your property is situated, plus the local demographics and make a decision based on who you are targeting to rent your property. Are you chasing executives who are flying into town for business or relocating from overseas, or do you want to attract a young family? Make the decision to rent furnished or unfurnished based on what will best suit your target tenant.
6. The tenants won't look after the garden (or pool)
Response Again, your tenant has a legal obligation to do so, but you may want to consider hiring a gardener or pool technician to regularly maintain the garden or pool. This will be a drawcard for a potential tenant as they don't have to do it themselves, plus it will guarantee your property is taken care of. Often, tenants are willing to pay extra if these services are provided.
7. If I ever want to sell the property, how can I rely on the tenants to present the property at its best?
Response If roles were reversed and you were renting a property which you loved and you found out it was going to be advertised for sale so you had to keep it looking presentable at all times, plus allow people into the property for home opens, only to most likely be asked to leave when the property sells – you wouldn't be too happy, would you? Your tenant does have an obligation to allow the sales process to proceed, but many landlords often offer a small concession in rent during the sales process as an incentive for the tenants and to acknowledge the inconvenience caused. It might be a small loss of income for you in the short term, but may help you achieve a quicker and easier sale, or even achieve a higher sales price.
8. I love my current tenants and I never want them to leave
Response This is every landlord's dream – to find a great tenant who loves your property as if it were their own. In this instance, you might want to consider a small concession on the rental rate or keeping the rent stable to encourage them to stay. A happy tenant is more likely to result in a happy landlord so if your tenants are good ones, make sure you look after them.
ABOUT THE AUTHOR
---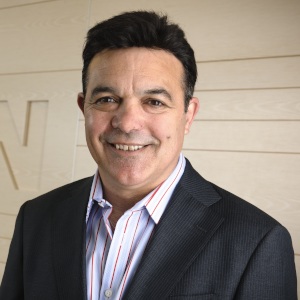 Peter Gianoli joined ABN Group in 2011 to establish Investor Assist. Peter has more than 15 years of experience in the property industry working across some of the country's premier development projects and throughout his career has overseen the sale and settlement of properties worth in excess of $1bn.  Peter is also a highly sought after public speaker and has educated audiences throughout Australia and around the world on topics including property marketing and investment.