In a market where property owners are ready to change PMs over the smallest concerns, it appears that a major problem is customer service.
Owners are aware that the property management department they choose has to be one that is going to be a win for the tenant as well as themselves.
There has been a large shift in the approach of owners in choosing and staying with a property manager. Nowadays, they understand the importance of a satisfied tenant.
In all honesty, this is a smart move. It is obvious that happy tenants will reside in a property for longer which will result in less costs for the owner in terms of vacancies, letting fees and advertising. Yet, as an industry, we are failing to see this.
The communication aspect of customer service is the core issue. The majority of complaints are a lack of return phone calls, and not seeking approval for maintenance and having the payments taken from the rent without consent or knowledge.
There are ways a department manager or business owner can overcome these issues. They are as follows:
Include your email address and a short note at the bottom of each member of the department's email signature. In your note, encourage owners and tenants to provide feedback about their property manager. 
Enforce an office policy in which all phone calls are returned by close of business the same day.
Give administrative staff access to the property managers' calendars. This will enable them to advise owners and tenants when the property managers are likely to be returning to the office.
Have the property managers change their voicemails to say that they are currently out attending appointments and will be back in the office at X time and will be returning phone calls then.
Set up an out-of-office assistant on emails. When property managers are out of the office, tenants and owners will receive a reply straightaway and know that they are not being ignored.
Arrange to have an agreement with your property managers that performance bonuses will only be distributed after any unapproved maintenance costs have been deducted.
If we structure our departments correctly, it should theoretically resolve 99 per cent of the problem. Yes, there will always be one or two that may slip through the cracks, but let's make sure we are doing ourselves and the industry proud.
ABOUT THE AUTHOR
---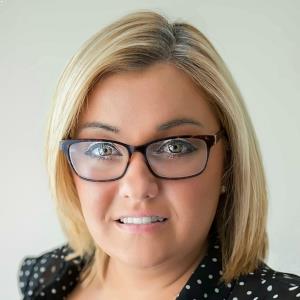 Throughout her 13 years in real estate, Cristel has demonstrated sheer drive and determination to get the best results.
As a fully licensed estate agent, Cristel has proven herself to be an expert across all facets of property management, working as a property manager, department manager as well as vast experience in trust accounting and leasing.
As business development manager within her property management team, Cristel displays leadership, commitment and a strong work ethic every day which assists her in helping owners meet their expectations.