While the warmer months of the year tend to be peak times for buying and selling homes, there's still ample opportunity in the cooler months. Here are some tips for buying and selling in winter.
Instead of waiting for the perfect season and market conditions – low interest rates, high capital growth, relative ease to borrow, high supply of property and high rents – it's best to buy when you are financially ready.
Guaranteeing a drop or fall in the market is near impossible, even for experts, and the cost of putting off your decision to invest can be high.
Tips for buying in winter
1. Buy properties that tick the boxes: Focus on purchasing properties in small blocks in blue chip areas that are located five to 15km from major cities, as this will help ensure good long-term growth. Other features that should be on your non-negotiable list include at least two good-sized bedrooms and a lock-up garage, as these aspects will help ensure your property is always tenanted.
2. Research the suburbs: Consult real estate and local council websites to learn about suburb growth rates, demographics and rental yields. Attend open homes and auctions in the areas you are considering investing in to gain an understanding of typical prices. It is advisable to consult an independent valuer, someone emotionally distanced from your investment who can provide an unbiased valuation of a prospective property.
3. Have finance pre-approved: When it comes to purchasing a property, time is of the essence. It is possible to obtain a lower purchase price simply by having a deposit and contract signed before other buyers. Having finance pre-approved is a great way to save time and increase your chances of locking in a purchase.
Selling in the cooler months isn't something that's off limits. Given there tends to be fewer properties on the market in winter, you have the added advantage of less competition and more buyer exposure.
As with any season, it's important to focus on presentation, and ensuring your indoor and outdoor areas are pristine.
Tips for selling in winter
1. Create a warm atmosphere: Small touches can make a significant difference to your home's overall appeal. To create a lasting positive impression with prospective buyers, invest in new coverings, rugs and cushions in warm shades like brown, red and gold. Select coverings made from wool and fur to create a cosy, welcoming feel.
2. Perfect outdoor area presentation: It can be easy to neglect outdoor areas in the cooler winter months, but they can be one of your property's main selling points if presented well. Set up an outdoor heater to show buyers that gardens and outdoor areas can still be utilised in winter. Ensure lawns are mowed, hedges and flower beds are neatly trimmed, and the pool is clean and sparkling.
3. Ensure there is enough light: Indoor areas can get quite dark in winter, even in the morning. Turn on all lights and remove clutter to create the illusion of more space. Clean windows and blinds to let as much natural light into the property as possible. Open windows throughout the property, even if it's just a crack, otherwise it will be too stuffy with all the people inspecting. 
ABOUT THE AUTHOR
---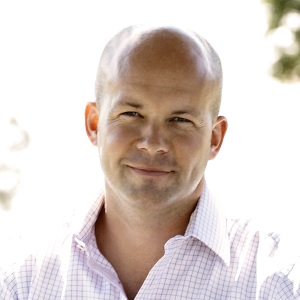 Chris Gray is one of Australia's leading independent property experts, hosting "Your Property Empire" on Sky News Business Channel, and previously the Financial Judge on Channel 10's The Renovators and the Property Expert on Channel 9?s MyHome TV. 
Chris's knowledge comes from being a qualified accountant, mortgage broker and buyers agent, but more importantly from having personally invested in property from the age of 22 and having semi-retired from the age of 31.
He is the founder and CEO of "Your Empire", a specialist property buyers agency which builds property portfolios for time-poor people – searching, negotiating, renovating and managing property on their behalf, providing a unique insight into market conditions and buyer and seller sentiment.