A 1 per cent fee might seem attractive to a vendor at the listing stage, but when their property doesn't attract any competition because the agent has cut corners, then the value proposition of saving a few dollars on fees is nothing compared to the loss in their net result.
We as an industry know that a professional agent will add substantial value to the selling process, and to the end result.
I believe every good agent in metropolitan Sydney is worth a minimum of 2 per cent plus GST — a minimum. In regional markets, they're worth even more. But as customer expectations rise, agents have to work harder in order to earn their fee.
People are dealing with brands that give a world-class customer experience every single day, and they expect that they are going to get the same level of service no matter where they go or what they're shopping for. In fact, they expect more from our industry because it's a bigger dollar transaction. And the reality is, although our good people do it really well, many within our industry don't do it very well at all.
The service of selling a property is something people might only touch once in their lives, or every 10 to 15 years if we're lucky. So, their expectations are high. And the fact is, we're coming up short and disappointing customers time and time again, which, in turn, increases the scrutiny on our commission rates.
There is a substantial amount of effort that goes into getting the best result, and the most professional agents are prepared to do those hard yards. Agents who offer a lower commission rate usually take their money and then run. Their clients' needs and what price it sells for becomes secondary to collecting that fee.
I think agents need to get better at educating people on their net result. If we can effectively communicate what the gain of selling is — rather than what it costs  — many home owners would see it from a different perspective.
ABOUT THE AUTHOR
---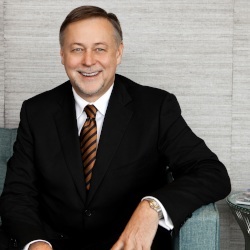 Peter Hanscomb is the CEO of Belle Property.