The arrival of spring doesn't just mean more activity at open homes; it also means more buyers who need guidance about home loans.
Some agents regard this as an irritation. Good agents, though, see it as a big opportunity.
Good agents know that there are both short-term and long-term benefits to helping buyers solve their home loan problems.
Agents benefit in the short term by generating more competition for their listings.
They also benefit in the long term by developing a reputation as a caring, knowledgeable, problem-solving agent — which ultimately leads to more listings.
So to help you make more sales and grow your pipeline this spring, I'd like to share two important pieces of mortgage advice you can use to help your buyers.
There are lots of low-rate alternatives
Many Australians don't realise the extraordinary diversity of Australia's mortgage market.
For example, if you do a quick home loan comparison on RateCity, you might be shocked to discover just how many challenger lenders undercut the big four banks.
Here's what I found with my own recent search:
• For a $300,000 mortgage, 97 of the lowest 100 rates were from challenger lenders
• For a $600,000 mortgage, 97 of the lowest 100 rates were from challenger lenders
• For a $900,000 mortgage, 99 of the lowest 100 rates were from challenger lenders
The options included:
• FreedomLend Variable Home Loan at 3.49 per cent (comparison rate 3.50 per cent)
• Reduce Home Loans Rate Buster 100% Offset Variable Home Loan at 3.54 per cent (comparison rate 3.54 per cent)
• Yellow Brick Road Rate Smasher Home Loan at 3.58 per cent (comparison rate 3.58 per cent)
Of course, the cheapest home loan isn't always the best. But if your buyers are struggling to organise finance through the big four, they might be pleasantly surprised to learn just how many credible alternatives exist.
Special deals appear all the time
Another little-known fact is that because Australia's mortgage market is so competitive, lenders often run short-term specials to win new business.
This is another bit of information you can use to your advantage at open homes. Buyers are bound to be impressed if you're the one letting them know about the special offers which can be found on your home loans deals page.
Here are some examples: 
• ING is offering $1,000 cashback for its Orange Advantage Home Loan, until 30 September
• Bank of Melbourne is offering $1,500 cashback for its Advantage Package Fixed Rate Home Loan, until 7 October
• Bank Australia is waiving establishment fees for its Basic Investment Loan, until 31 October
Please note that conditions apply, and these are explained on the deals page.
ABOUT THE AUTHOR
---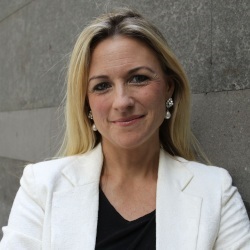 Sally manages the RateCity editorial team, producing consumer-focused insights into personal finance and cost of living issues.
She is passionate about helping everyday Australians get access to affordable finance options without falling victim to marketing ploys.
Sally is experienced in finance issues, having worked for the Institute of Chartered Accountants, the Prime Minister of Australia Julia Gillard, NSW Minister for Finance and Accenture Consulting in the United Kingdom. 
At the federal government, Sally worked on three federal budgets targeted at easing the cost of living, providing greater access to affordable education and providing targeted financial assistance to in-need families. She also participated at multinational finance forums such as the G20 and APEC.
She is a regular contributor to news outlets including Fairfax, News Ltd, Money Magazine, Yahoo, Ninemsn, and a regular commentator on television and radio about personal finance matters.