The regulators have their hands full trying to keep a lid on the housing affordability challenges in many of the country's key housing markets, and as they do, they influence the activity of both buyer classes: owner-occupiers and investors. Here is the inside intel all the savvy agents will want to know.
As rates go up, investor activity goes down
The powers that be have had their way. Any way you look at it, investors are starting to leave the market.
That's the takeaway from the Australian Bureau of Statistics' most recent housing finance data.
Remember how APRA, the banking regulator, announced at the end of March that it wanted lenders to make life harder for investors (especially those using interest-only loans)?
The banks responded by pushing up interest rates and tightening serviceability requirements. In turn, investment lending has fallen.
That's why, in the three months to July, the value of investment finance commitments fell by 4.1 per cent. In July alone, it fell by 3.9 per cent.
So, it's official. Investors are leaving the market. This is big news for real estate agents.
Owner-occupiers helping to fill the gap
Thankfully, as investor activity is decreasing, owner-occupier activity is increasing — albeit at a slower rate.
Owner-occupier finance commitments rose by 0.9 per cent over the month and 4.4 per cent over the quarter.
As a result, although total finance commitments fell by 0.9 per cent over the month, they rose by 1.7 per cent over the quarter.
There are two reasons why agents should welcome these numbers.
First, they show that property remains a desirable asset class, which means that real estate continues to be important.
Second, the shift from investors to owner-occupiers means that there are going to be fewer number-crunching buyers and more emotion-driven buyers. Smart agents should be able to use this to their advantage.
Eastern states going forwards, others going backwards
Of course, real estate conditions vary from market to market. So, while owner-occupier finance commitments had a 4.4 per cent quarterly rise throughout Australia, the picture was very different on a state-by-state basis.
Three markets enjoyed tremendous owner-occupier growth: the ACT by 10.4 per cent, Tasmania by 7.5 per cent and Victoria by 6.4 per cent.

Another two enjoyed moderate growth: NSW by 3.2 per cent and Queensland by 2.3 per cent.
The last three states, though, went backwards: Western Australia by 0.2 per cent, South Australia by 3.9 per cent and the Northern Territory by 4.6 per cent.
Investment loans becoming more expensive
Between May and July, the average interest rate for the approximately 1,800 investment loans on RateCity.com.au rose by 11 basis points — from 4.78 per cent to 4.89 per cent.
Meanwhile, the average rate for the 2,000 or so owner-occupied loans rose by only 5 points — from 4.41 per cent to 4.46 per cent.
As a result, the differential between owner-occupied and investment loans climbed from 37 points to 43 points.
More recent data shows that this differential is continuing to widen, suggesting that the trend of investors leaving the market will continue for the foreseeable future.
ABOUT THE AUTHOR
---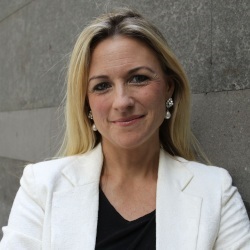 Sally manages the RateCity editorial team, producing consumer-focused insights into personal finance and cost of living issues.
She is passionate about helping everyday Australians get access to affordable finance options without falling victim to marketing ploys.
Sally is experienced in finance issues, having worked for the Institute of Chartered Accountants, the Prime Minister of Australia Julia Gillard, NSW Minister for Finance and Accenture Consulting in the United Kingdom. 
At the federal government, Sally worked on three federal budgets targeted at easing the cost of living, providing greater access to affordable education and providing targeted financial assistance to in-need families. She also participated at multinational finance forums such as the G20 and APEC.
She is a regular contributor to news outlets including Fairfax, News Ltd, Money Magazine, Yahoo, Ninemsn, and a regular commentator on television and radio about personal finance matters.