Let me start by saying that this isn't something new, but it's something that needs to change: agents using fake results or incorrect information to try and get ahead.
Just recently, I encountered yet another one of these common tactics of a sales agent. The agent calls me asking for a price guide. So, I tell him, because we have spoken a few times in the past and we know of each other.
He then calls his contacts within the same building and advises them that there is an apartment for sale and provides the price guide. So, you get the picture, he was trying to pose as the expert in the building, and if you were on the other end of the line, you would assume he was the agent selling the property.
With the amount of information we have available at our fingertips, I just can't see how he would think this could work.
In one way, I should thank him for calling his clients because a few actually called me after googling the address and found that I was marketing it. I even picked up a lead from one of them, which I appraised and will possibly be listing.
Another property management client called me and said, "I thought you were selling the apartment next door to me." I replied yes, in a confused voice. She said, "Well, why is (such and such) calling me about it?" I simply said he must be bored or he has a bad teacher.
So, did his strategy really work? Maybe it felt like it did. But I can assure you that he has lost more than a few spectators. As we all know, bad news gets around faster than good news.
To date, I have been handing out information to agents without a care in the world.
I speak to so many agents in my marketplace and share information. This is helpful. We even call each other every now and then to check in on each other. Just to say hi, how are you? How's things? How's your family? This I really appreciate. It makes me feel like I have a friend in my field, not just someone trying to steal information.
Everything
These people I talk to will list and sell in my marketplace, but it doesn't matter because I will list and sell in their marketplace as well. We know that we cannot list and sell everything. If I list something in their backyard, I want to be able to get a neutral opinion. Who knows they may even be able to refer a strong buyer.
An agent-to-agent relationship can be looked at like a pipeline vendor; you call them every couple of months or couple of weeks, just checking in with them, where they are at, etc. I do this myself and I also receive these types of calls. In return, we don't mind sharing information with each other because we genuinely care.
Agents who take the alternative approach will say they don't have the time and are too busy to build relationships with their fellow agents in their marketplace.
However, they find the time to call or email to find out a price guide or a sale result because it fulfills their egotistical needs. Ladies and gentlemen, can you all just stop for a minute and remember that you are just as human as the other person?
Another example of poor behaviour was when one of my buyers asked me not to disclose the sale price. I thought, okay, let's see how this goes with other agents. I got a call from an agent asking what the property sold for. I replied, "Sorry, the purchaser asked that I could not disclose this." He said, "Can you say if it was over $1 million or under?" "OMG! Go away! Okay, it was over $1 million." So, one of my clients forwarded an email to me the same afternoon, saying, "Tolga, see below email. I thought you said you sold it for $xxx."  
I just couldn't believe that this agent had plucked a number out of the sky and published it on his newsletter.
He had this urgency to get the information out first and it didn't even matter that it wasn't accurate. A pipeline seller sent that information to me. The unnamed agent will never be called now simply because his information was incorrect, so how could he rely on any information coming from this agent? There is nothing wrong with saying, "I don't know, but I will try to find out for you."
I hope this empowers you to think of far better ways to market yourself or your brand. Feel free to call or email me with some ideas. I would love to chat about it and build a more honest industry.
ABOUT THE AUTHOR
---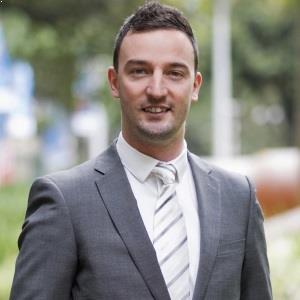 Tolga is a specialist in the Sydney City area – with the Hyde Park precinct a focus. He has seen Hyde Park transform into the city's backyard. Former office blocks and barren buildings are now the premium homes to a wide variety of people, from young families to executive couples and downsizers.