I learned very early on that the key to succeeding in this business is to win listings. I therefore built a system which I have followed for almost 20 years and has provided me with a 90 per cent conversion rate in my listing presentations. I call it the $1M Agent System.
From implementing it in my own business, testing, measuring and refining it over the years, I am now able to take an agent with limited experience writing approximately $160,000 annually in commissions to an agent who writes between $800,000 and $900,000 per year within just 12 months.
The impact of the $1M Agent System on my business has resulted in the business growing from one office to four, increasing sales by 700 per cent, doubling the rent roll and expanding the team from six to 35 in just five years.
For me, a listing doesn't happen in one sitting. It happens in two very clear and equally important steps.
Step 1 – The first appointment
This is the first time you will have the opportunity to meet your potential client, so it's imperative you make a good impression. It's crucial that as soon as you arrive, your game face is on, even before you get out of the car.
At this appointment, I go through these three steps very clearly:
1. Marketing methods
This is where I discuss the options for marketing to outline exactly what their choices are. Based on your own experience and results, guide them towards the option you feel is right for them and their personal situation.
You are the expert, so you know what strategy will likely offer them the best outcome.
2. Case study
I provide a case study of a client with a comparable property and situation to them, including their names, where their property was located, the strategy we used and the positive outcome we secured for them.
This demonstrates that you have experience, understand their situation, can offer expert advice and have dealt with someone else who is very similar to them.
3. Reappoint
At the end of the first meeting, advise the vendor that you're going away to do some homework and will return tomorrow with a suggested course of action specifically tailored to their personal situation.
This will also include some comparative sales now that you've been inside the house.
Step 2 – The second appointment
Within 24 hours, you should make it your business to be back on their front doorstep. The timing of this is critical to securing the business as you don't want to lose the momentum you've established in the first meeting.
1. Adverts
In the 24-hour window you've had, write up a draft advertisement of the property and then read that out to your vendors at the second appointment. Demonstrate that you listened to the key features and the elements they believe will set the home apart in the marketplace.
2. Print
I recommend positioning print marketing as a way to create competition for their home. Print marketing essentially gets heads through the door and it's the ideal way to create a sense of urgency for interested buyers who panic when they see multiple parties at open homes.
3. Digital
The marketing landscape has forever been changed with the introduction of online portals and social media. These are very intelligent and cost-effective mediums that can and do generate fantastic results. I always recommend allotting some boosted Facebook posts in the marketing budget to ensure you cover all bases.
4. Timeline
I then communicate the timeline of events and what it's going to look like in minute detail, including the date the photos will be taken, the time and dates of their open for inspections and the date of their auction. I cover every aspect so they're not left wondering about the process. This also saves questions down the track for both myself and my team.
5. Close
At this point, I close.
Almost 99 per cent of the time, the fees aren't questioned as the value of what I am offering is clearly communicated and justifies any questions the vendors may have had.
Real estate can be one of the toughest and most thankless jobs out there, especially if you're starting out or not doing well. There are long hours, there's little downtime, you work weekends, your phone is never off and you're constantly responding to emails.
BUT. If you can become the top 1 per cent through following a proven system, you are putting yourself in the best position to succeed in the long term.
ABOUT THE AUTHOR
---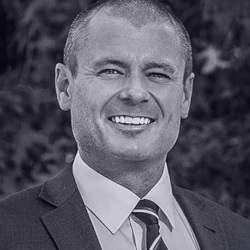 Adam is the CEO of Biggin & Scott - Knox, an award winning sales agent, auctioneer and a property investor.
He is also the founder of the $1M Agent System.