Female agents need to stop modelling themselves off men in real estate, as it's where they're getting their strategy all wrong.
Women typically prospect differently to men, and it's time we started playing on this as a strong positive, rather than trying to behave in a way we aren't accustomed to.
From a young age, right up to having their own children, females are bred into perfect social circumstances for prospecting.
Kids' sporting events, school drop-offs, the hair salon, dinner parties — for the longest time, these scenarios haven't been considered as prospecting, but these are essentially where many leads come from and where long-standing relationships are born.
Relationships women know how to nurture naturally.
Here are five ways to sell real estate like a woman:
1. Quality, not quantity
When making phone calls, it's best to spend a little more time and effort on each call trying to make a connection and an impact on the person's day. This might mean less calls in a day, but the success rate could be the same, if not higher.
2. Nature
Learn to come from a place of love for what you do, not competition. A female strength is being able to empathise with buyers and sellers and their personal situations because they genuinely care.
3. Attention to detail
Women naturally have an eye for perfection. Showing strong attention to detail will ensure a property is perfect before a viewing or open home. Small, easy, thoughtful steps, like taking the time to fluff cushions, can go a long way.
4. Time management
The structure of a woman's day generally needs to cater for flexibility if the agent has children to pick up from school, do homework and prepare meals. So, while it may not be possible to do a full day at work, there will be times a woman will work first thing in the morning or after their kids have gone to bed. These hours can be crucial in securing leads or tying loose ends.
5. Team stability
Women naturally try to nurture and develop their relationships with colleagues and staff to ensure longevity. "I'll find another person…" doesn't always sit well, as most female agents are looking for stability in their team. Having a rock-solid team shows consistency and strong leadership, which is reassuring for clients.
ABOUT THE AUTHOR
---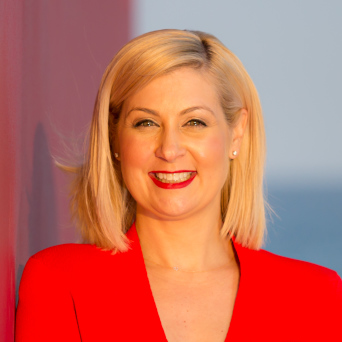 Sherrie Storor is an agent, coach, mentor and professional speaker.