Six years ago, I sat with several of our younger operators and also had discussions within the larger real estate community. At the time, the threat of external lead generation systems and sources was clear to me, but with most agents being very transactional in their thinking, and often without the insight to look towards future threats, they did not see that these new models whom at the time were in their infancy would be players within the industry.
Unfortunately for all, lead generation businesses that charge a fee for leads have grown to be another cost pressure on the everyday real estate business. 
With the world ever shrinking due to technology expansion, we will see new models, new businesses and new innovations within this area. I am sure the more motivated and technology-savvy agents, agencies and groups see this as an opportunity to also move forward in a fast-paced and fast-changing industry, and utilise their own systems to the maximum to minimise the impact caused by external negative influencers and move ahead of their competition.
The third-party lead generation websites are definitely here to stay, but as new players and innovations arise, then be ready to see some pretty big changes over a short period of time as they battle it out between them to gain the supremacy of listing leads.
As mentioned earlier, agents are transactional by nature and often don't have the time or means to sufficiently change their business efficiencies or remodel resources to stay competitive against outside influences.
We recognised these threats and not only assisted our agents to identify some internal changes, but we have also created several lead generation sources that identify and target prospective clients early in the customer journey, and through these touch points we give our professional members leads. 
Let's not ignore the threats or curse the fact they are there. Let's, as an industry, get better and brighter and hopefully show more unity and move forward to protect both the good agents and their clients.
ABOUT THE AUTHOR
---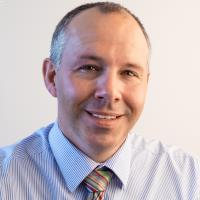 Alastair is a passionate 20-year veteran of the real estate industry.
He works one-on-one with groups and offices creating touch points with prospects to get agents in front of the right people at the right time.
Alastair enjoyed a 10-year career with Professionals Real Estate. He held various sales, auction and property management positions.