When it comes to running a successful real estate business, company culture can have more of an impact than many of us may realise. While real estate has always had a reputation for being a highly competitive industry, it's crucial that agencies create a culture of collaboration if they want to see real success.
Over the last few years, a slew of studies have indicated that the organisations who commit to creating a strong company culture are likely to experience higher rates of employee engagement while businesses who consistently failed to act rarely reached their potential.
Throughout my career, I've worked across a number of different industries and I've seen first-hand the effects of both positive and negative company cultures. In my view, the culture of a business can affect the performance of employees in almost every possible way and can completely stifle your success.
Unhappy employees are rarely productive employees — and when your team members do not feel valued or respected, it's highly unlikely that they will perform at their best. Conversely, when your employees feel supported, encouraged and appreciated, that's where the magic happens.
Here are my five best tips on how business leaders can develop a strong company culture and working environment that breeds success.
Set clear objectives
One of the most important steps to building a culture that encourages employees to continually strive for greatness is to implement a clear company objective that is relevant to each employee. Every single person on your team should have a clear understanding of what their role is and what is required of them, as well as how their input serves the company as a whole. Within real estate agencies, in particular, the focus is often on the top sales agents who bring in the big listings. However, in order to ensure your entire team operates at their highest capacity, it's imperative that you give just as much attention to your behind-the-scenes office staff as well.
Encourage collaboration
Have you ever considered how well do your team members work together? If you haven't, you most certainly should. Teams that work well together have a tendency to thrive, and working as part of a group can also offer employees a greater sense of purpose and increased motivation. Employees who work in silos can often start to feel isolated from their peers and are more likely to lose sight of the overall goal than they would if they regularly collaborated with their colleagues.
Celebrate your victories
In order to achieve a great company culture, it's important to take the time to celebrate your wins and acknowledge the major milestones of your team. Success breeds success, and sharing your team's victories is a brilliant way to hold on to that momentum and inspire others within the business to continue to work hard. Something as small as an in-office morning tea or even a simple staff-wide congratulatory email can have a powerful impact in demonstrating to your staff members that their efforts are valued and do wonders for those whose performance might be falling behind.
Recognise those who go above and beyond
Following on from my last point, I'm a big believer in the importance of recognising the individuals who continuously go above and beyond the requirements of their role. While it's vital to acknowledge the accomplishments of the group, if there is one person in particular who stands out as having had a huge personal input in achieving a major goal of the organisation, then it is important to give them the individual recognition they deserve. Failing to do so may lead to them feeling resentful of the situation, which would be counterproductive to your ultimate goal of lifting the company culture.
Be a strong role model
Above all else, the most effective method of improving the culture of your organisation is by offering your employees a strong role model. As the business leader, your actions set the tone for the entire organisation, and as such, it is vital that you act in a way you would be happy for your employees too. Think about what you want to achieve within your business and consider the most effective means to get there. Does it require your team to be more innovative? More collaborative? More customer-focused? Whatever it is, find a way to embody that and your employees are sure to follow suit.
ABOUT THE AUTHOR
---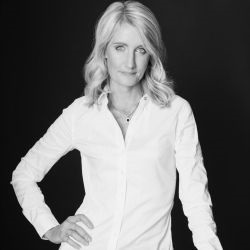 Anna Thomas is the COO at Stockdale & Leggo. She is experienced in sales, customer service and training and recruitment and has served with a range of blue chip companies including Optus and Hewlett Packard.