In several conversations with senior people at REA and Domain over the last few years, I've heard an interesting phrase: if agents ran their tech properly, we might find ourselves out of a job.
What's interesting is that some agencies in the market already "run their tech properly" — and they're getting better at it. In the last 6 months I've had conversations with 3 clients that clear up to 20 per cent of their new listings within the first week of an off-market or pre-market campaign. Before they ever hit the portals or broader market.
Running off-market campaigns isn't hard and getting started usually just involves a little grunt work with older buyer data, and getting disciplined with the way you use and enter new data. There are also some powerful new techniques using social media ads.
If you're not doing this or want to improve — here's a walkthrough of the why's and some of the how's.
Why bother?
Three reasons
● Add value
Save your and your clients' $spend — this is a big one. Over 1,200 agencies use the Rex CRM. Between them, they hold nearly 4,000,000 contacts - many of which were ready to buy or sell when they were entered into the database. If you've been doing the work: congratulations, you're sitting on a gold mine. If not, it's not hard to start (see the basics below).
● Do something different
Provide something truly different in your service to sellers. We all know that the earlier a property sells, the higher the sale price. Pre-market campaigns create a sense of exclusivity, competition and urgency. "Get it before it gets on the market". This is a big sell, and for those of you with strong databases, a real sell. 
● Do more for buyers
The Australian market is shifting. You need to get to know your buyers better and build strong relationships with all of your clients over the longer term. A service that tells people about new deals before they hit the market will do that.   
The mechanics
Basics
● Capture the data
Get the data into your database — this is huge and often not done properly. Open homes, listing enquiries from realestate.com.au and domain?  How many of you are calling and qualifying your buyers?
● Ask
Ask what people are looking for — no, actually ask. Then write it down. Then put it into your CRM. Better yet, if your CRM has a mobile app, you have absolutely no excuse not to do this on the spot as you're talking to someone. Talk to everyone!
● Pick up the phone
Get to know your clients! We've become so used to listing a property on a portal and getting a flood of enquiry that many in the industry have forgotten how to build longer term relationships with people that aren't necessarily in the market right now, but will move when you have something that's right. Act like a broker or an investment banker. Ask people about their kids, their lives. You know — establish a human relationship so you can provide a real SERVICE. Building relationships is especially important for higher end buyers or investors.
The fun stuff — here are three interesting techniques we've seen in the wild:
● An oldie but a goodie — just activate match campaigns
All good CRMs will have a function to automatically send buyers new listings that match the profile you set up for them. Off-market campaigns appear to work best for unique / top end properties (where buyers are especially discerning), but they also work exceptionally well for ordinary, run-of-the-mill houses that can be targeted to investors with specific investment criteria. The key here is to be specific with the criteria you set up for clients so they're getting content that's relevant (but, be careful — don't be so specific that you remove any chance for serendipity).
● Secret property alerts
Pre-market listings without imagery or an address. Take the time to write something interesting about the property. Everyone loves a mystery — it adds to the sense of urgency. Get people ringing you. This one is from the UK, where we've seen it used to very powerful effect.
● Buyers clubs
These are exclusive "clubs" — usually mailing lists — of people looking to buy. Buyers who sign up are rewarded with exclusive previews of listings before they hit the market. This creates a sense of exclusivity and gives you an excuse to keep in regular contact with what should be a targeted list of hot buyers.
● Pre-market social media campaigns
This technique in particular is hugely effective. Some especially forward-thinking agencies are using adtech like spokeapp.io to advertise "preview listings" before they hit the portals. Here's how it works: Facebook and Google allow you to create an online catalogue of upcoming listings before they hit the portals ("carousel ads"). Once the ads are up, Google and Facebook's AI-enabled ad engines target your properties individually  to people who are likely to have interest. 
For active buyers, this creates a sense of unique opportunity and exclusive deals — they are shown properties they literally will not see anywhere else. 
Social and Google ads can be run at just a fraction of the spend you'd otherwise have on portals.
That's all folks — some simple work, some old and new techniques and some amazing outcomes that can be had with a little elbow grease and ingenuity.
ABOUT THE AUTHOR
---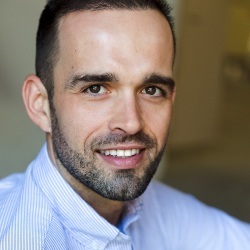 Anton Babkov is CEO of Rex Software, a real estate software provider with 60 staff servicing more than 1,100 agencies.
He talks regularly about the state of technology and innovation in the real estate sector.
Until 2008, Anton practised intellectual property and internet law, working with tech companies from early-stage startups to some of Australia's largest telecommunications and media companies.
When he's not busily jet setting across timezones being an international man of business, you'll find him doing typical CEO things - inhaling tech news and jumping up and down with excitement.