The people who know me now know how much fitness is important to me. But just a few years ago I was skinny and unfit. Looking at photos of myself at 19, I'm almost unrecognisable.
But like any meaningful change, the shift in my outward appearance happened gradually. I first made a conscious decision to prioritise my health and get strong, a moment that was followed by many years of hard work. A big part was just continually showing up.
These days it's mostly about maintenance. I can get away with skipping the odd day, or even week. I can mostly eat whatever I want. To some degree, I get to pick and choose.
I was thinking about the similarities in my career. It often takes months or even years for an initial introduction to result in a successful recruitment. And particularly where a market has been underperforming, persistence has always been the key to building any sort of momentum.
Once the momentum is there, the balance of power shifts. And that's the moment where recruitment becomes more about attraction than pursuit. We get to be more selective.
Of course, the same applies in a real estate business. The early weeks and months are tough. Agents have to bend over backwards to make a name and it's hard. That's why there's such a high failure rate in our industry. The rewards are undoubtedly worth it, though, as any successful business owner will surely attest.
Ultimately, there's only one real path to greatness in any endeavour. Start where you are, work hard, then enjoy the freedom to pick and choose.
ABOUT THE AUTHOR
---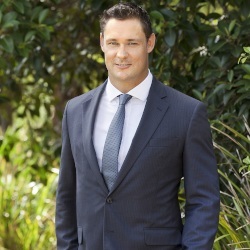 Andrew McCulloch is the Ray White CEO of network development.