Thanks to the combination of spring knocking on our door and coming out of a so-called "soft" winter marketplace, there are five seemingly simple things that agents like ourselves need to consider when listing our properties for sale this September.
1. It's not really different to any time of the year
Educate your vendor that you are always competing for buyers' interest all year round, so why up the game now? You should be presenting properties at the highest standard at any time and maybe then we wouldn't notice such an uplift in listings in spring. Could be a win-win for us all.
2. Go wide on social media
Get multiple edits that can be shared across all of your social media platforms and in your communication to your database. Don't forget to allocate budget to promote the content; otherwise, it's a waste of money producing them in the first place.
3. Days on market are more of a thing now than ever
At this time of year, vendors are looking to sell prior to Christmas, so be mindful that days on market will be something they are looking at. How have you performed this year? It's no longer just about how many properties an agent has sold or for how much — it's a full 360 approach to the sale.
4. Weekday inspection times
Remember that daylight savings is on the way, so book in some twilight viewings during the week. Pick the best time for the property to be showcased at its best, not at the most convenient time for you or your vendor.
5. Go pro: price in the property stylist
Consider this as part of the marketing budget moving forward, rather than as an added expense. This is not new, but we all know they set the scene for the marketing campaign and present the home in the right way to the demographic of potential buyers. It has been proven to significantly increase the sale price time and time again.
We all know that it's the most popular time of year for vendors to list their properties for sale.
This is mainly due to the mindset that spring properties present better and sell for more thanks to the warmer weather, sunny days and daylight savings. We are expecting the Sydney market to heat up with more properties hitting the market and a number of highly anticipated developments nearing completion.
With increased competition comes the need to innovate and keep up with the times. It's no longer just about getting some professional photos and booking an advertisement in your local newspaper.
To stay relevant and competitive, we encourage our vendors to think outside the box and invest in their marketing campaign.
ABOUT THE AUTHOR
---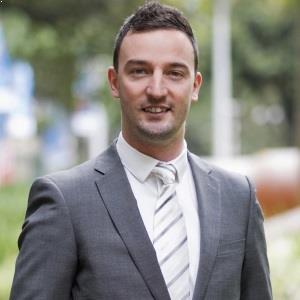 Tolga is a specialist in the Sydney City area – with the Hyde Park precinct a focus. He has seen Hyde Park transform into the city's backyard. Former office blocks and barren buildings are now the premium homes to a wide variety of people, from young families to executive couples and downsizers.