Real estate agents would be all too aware that the property industry is currently in a transition phase. For many agents, this changing market landscape is presenting new and unfamiliar conditions, and I expect many will really question if this industry is for them.
We have had such successful times, with most agents only ever having experienced a boom market. However, agents now require new skills and survival techniques to flourish in this challenging climate. This transition phase will certainly determine the longevity of some agents compared to others.
As with other industries, knowledge is power. And for a real estate agent, knowledge is not just about the property industry; it is also about finance.
Three important pillars for real estate agents to focus on during this transition phase are time management, turning to trusted relationships, and seeking advice that is reflective of the current market.
Time management is critical in the purchase cycle and you need trusted confidants to "cut to the chase", as wasting time equates to wasting money. Agents need to know who to speak to in order to achieve the desired outcome in a short time frame.
Advice must be sought based on the current market conditions in order to save both time and therefore money.
It is important for real estate agents to surround themselves with trusted relationships. Doing this throughout my career, I believe I have saved significant sums of money and been able to focus on outcomes that will generate revenue.
For example, we had a client whose accountant and broker said okay to a deal, but as they were Adelaide-based, they did not understand the intricacies of the Melbourne-based deal. They were only telling their client what the client wanted to hear. I personally questioned their advice and recommended the client to a lawyer who was conversant with both local law and the Melbourne market. Essentially, the buyer wasted their time and money, and at the end of the day couldn't get the finance for the deal.
Surrounding yourself with qualified trustworthy advisers such as mortgage brokers, property developers, town planning advisers, accountants and lawyers will help your personal brand in the marketplace and provides a win-win for everyone. As I said, knowledge is power and relationships are the key to that knowledge.
In analysing a deal, you need to know what the land is worth in real terms and what the development and construction is worth in real terms; knowledge sharing is imperative to this, as everyone can share various and advantageous insights.
If I have a figure of land income from valuers, I can work out a rate per square metre. If this does not marry up with the construction cost, the equation does not add up. You can therefore advise your client not to waste their time or money.
Every real estate agent has to adapt their model to an ever-changing market. It all comes down to giving clients good, honest strategic advice. To be able to do so, I believe it is imperative to build up the "bona fide" relationships in business.
ABOUT THE AUTHOR
---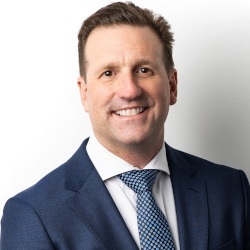 Andrew has made Beller a market leader in property management and sales throughout Melbourne.
Combined with his prior experience, he brings in-depth knowledge and networking skills to real estate.