I spend a lot of time in cafes. Not because I love coffee (although I do), but because my job entails meeting with people who are interested in joining our group. The funny thing is, although I have rarely met these people before, I almost always know who they are the minute they walk through the door.
How? It's the suit, the sunglasses, the hair. Not one particular thing, but the overall package generally screams "agent". We have a look — perhaps more so than any other industry.
It's a gift, actually, for anyone who's keen to stand out. If you want to be memorable at the listing table, the first (and easiest) step is to look different. If all the agents in your area are driving flashy cars, go for something that's not. If all the other agents are driving older cars, find yourself a ride that stands out. The same goes for clothes.
But perhaps most importantly, after you've fixed yourself in your prospective customer's mind by looking different, it's time to think about actually being different.
That part can be harder, but in a market that's increasingly challenging, the "how" is pretty easy to identify.
Do more. Be more. Communicate more often. Act with integrity. Look for ways you can help. And don't make everything about you.
That's how to be different.
ABOUT THE AUTHOR
---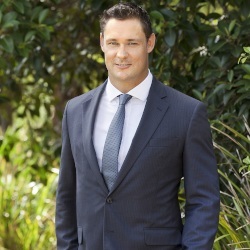 Andrew McCulloch is the Ray White CEO of network development.