Are you in a sales slump? With social media making a huge impact, it's so important to know that a tailored social media plan can get you out of such slump and start generating you some leads straight away. Here are two good strategies that are very easy to implement.
1. Lead magnet
Design a lead magnet that encompasses some of your local area knowledge, any facts and figures that your prospects would find interesting and potentially not have access to.
It doesn't have to be long or perfectly designed. It just has to be ready to send out to your target base. Then you can simply design a social media marketing campaign around this.
You now have something that will generate you leads and build your audience throughout the year.
2. Old clients, new offers
Another way to really maximise on a sales slump is to retarget your prospects or old clients with a new offer.
The easiest way to do this is to create a new custom audience utilising your Facebook Pixel (this should already be installed on your website) and target all traffic from within the last 180 days.
You can retarget them with a special incentive or local offering. Anything that you think would appeal to them with the right targeting will get you in their front doors.
Fast
These types of campaigns are easy to implement and, when done right, can have a fast turnaround. One of our agents saw over 34 warm/hot leads come through their funnel in 10 days, with four on-the-spot appraisals and 30 requesting an appraisal in a couple of months' time.
Utilising social media to lift your business out of a sales slump is the easiest way to connect with your target audience in the fastest way possible, and implementing a targeted plan around any campaigns that you are running will help you to guarantee their success in the long run.
Smoothing out the sales rollercoaster within your business, and making sure that no matter what time of the year you have consistent leads coming into your business, will make for a much easier ride.
Every business will see sales slumps at times throughout the year, but it is what you do during those slumps that will set you apart from others in your industry.
Setting up systems that will help boost you out of your slump but also make your sales highs even higher will change your business in the long run.
After being in the real estate industry for five years and then specifically working as a lead generator for the last two, I know that the most successful agents and business owners will have strategies in place that work day in, day out across all their social media channels to make sure they are reaching the right people at all times.
ABOUT THE AUTHOR
---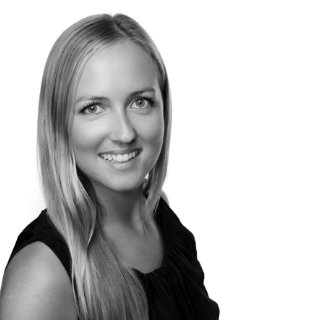 Emma Barr is the founder of iLEADS, a pipeline accelerator for real estate agents.
She is travelling Australia in a van as we speak, working AND living the dream!