The Christmas period for real estate agents can always be a bit up and down. As much as 99 per cent of the industry takes a break, but what if there was a way of using the holiday period for some effective lead generation to help you start 2019 off with a bang? There is.
Facebook reports a 26 per cent increase in usage over the holiday period. That's huge. And it means 26 per cent larger audiences you will be able to reach with your real estate marketing campaigns. That's the key to using Christmas to your advantage: think social media. Use quieter time over the holiday period to focus on social media advertising and get ready for a New Year full of new leads.
While Christmas is a time for family and relaxation, New Year is the time for making new plans. That often includes new decisions in regards to real estate.
For the past two years, we have seen a steady increase in seller and buyer leads for our agents over the holiday period. It's a time when families are together and make decisions for what the New Year will bring. So, if you make the most of social media lead generation over the Christmas period, you'll be at the forefront of potential clients' minds come 2019.
Being strategic about your campaigns will guarantee your success over the holiday period. Simple steps like having a designated funnel for your Christmas campaign, making sure your prospect gets what they were opting in for (i.e a phone call or report that can be downloaded) and making sure all your leads are followed up in a timely manner.
Remember, if you want to start the New Year with a few listings under your belt, you need to still be able to provide the best customer service over the holiday period.
The Christmas period could be a time of significant growth for real estate leads — if social media is used well.
ABOUT THE AUTHOR
---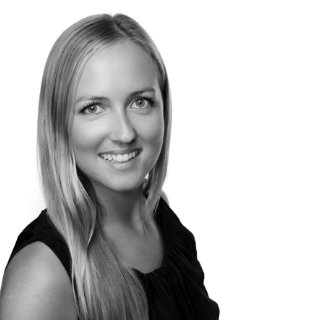 Emma Barr is the founder of iLEADS, a pipeline accelerator for real estate agents.
She is travelling Australia in a van as we speak, working AND living the dream!